Magazine: Which trade shows to choose in 2020?
Szilvia Máté, managing director of BD-Expo Kft. recommends the following trade shows:
EuroShop – 16-20 February 2020, Düsseldorf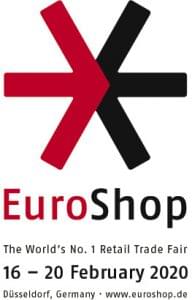 EuroShop is the No.1 retail trade show in the world, it is a real trendsetter presenting the most important innovations and trends that will shape retail trade in the years to come. EuroShop is held every three years. From next year's programme we would like to call attention to the POPAI Village, Ecopark, Designers Village and Italian Lighting Lounge. In 2017 there were nearly 2,400 exhibitors presenting their products and services on 127,600m² to almost 114,000 trade visitors.

ProWein – 15-17 March 2020, Düsseldorf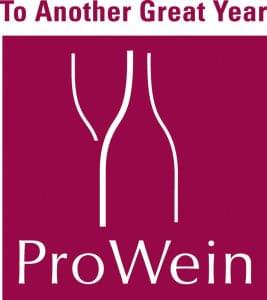 ProWein is the most important wine and spirits trade fair in the world. Last time there were 6,900 exhibitors from 64 countries and 61,000 trade visitors came from 143 countries. The trade fair focuses not only on wines and spirits, but also artisan alcoholic drinks. Special showcases will include the Champagne Lounge and the MUNDUS VINI wine tasting zone with almost 1,000 items. Last year there were 70 Hungarian exhibitors and this year again there will be collective stands by the Hungarian Tourism Agency, the Villány Wine Council and the National Council of Pálinka, plus there will also be individual exhibitors from Hungary.

SALIMA – 20-23 April 2020, Brno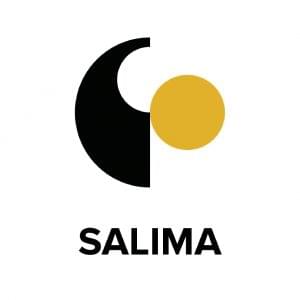 SALIMA is held every other year for food and drink companies. Two years ago 39 countries sent nearly 900 exhibitors, and approximately 25,000 trade visitors came from 33 countries. Four other trade fairs are also organised at the same time: SALIMA Technology – food industry technologies, MBK – baking and confectioner machinery, G+H – retail and hotel sector, VINEX – wines and spirits.

Food Hotel Asia (FHA) – 31 March – 3 April 2020, Singapore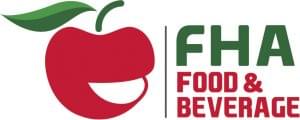 FHA is the biggest food industry trade exhibition in Asia, which is organised every second year. About 2,000 exhibitors from 70 countries are expected to set up their stands this year. No less than 54 countries will be present with national pavilions, including Hungary – courtesy of the Agricultural Marketing Centre. //
Interpack – 7-13 May 2020, Düsseldorf

The world's biggest packaging trade show returns every third year. In 2017 a record number of 2,865 companies showcased their offerings to more than 170,000 trade visitors, three quarters of whom were decision-makers. SAVE FOOD is a conference and showcase that is organised as part of Interpack. This event seeks to shed light on food waste issues and on how to solve this problem at a global level.

Márta Kakuk, the official Hungarian representative of Koelnmesse recommends the following trade fair:
ISM, the heart of sweets and snacks – 2-5 February 2020, Cologne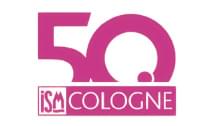 Snacks and confectionery trade fair ISM is 50 years old in 2020. This time the trends of the future will be presented on 120,000m², with nearly 1,700 exhibitors from 76 countries, to more than 38,000 trade visitors. Packaging material, machinery and technology trade exhibition ProSweets Cologne will take place at the same time. Thanks to this, ISM and ProSweets will cover the full sweets production and sales process.

Tünde Simon-Lutring from the German-Hungarian Chamber of Commerce and Industry (DUIHK) and as the Hungarian representative of Messe Berlin recommends the following trade exhibitions:
Internationale Grüne Woche – 17-26 January 2020, Berlin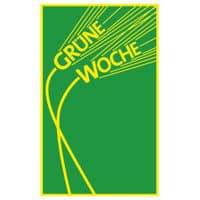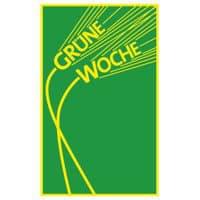 Internationale Grüne Woche is a global agri-food forum. At this trade fair 1,550 exhibitors will present their products and services to 440,000 visitors on an area of 118,000. One of the most important events in the programme will be the Global Forum for Food and Agriculture, a summit, where Ministers of Agriculture from 65 countries were present this year. In 2020 the partner country will be Croatia. Hungary will be there with a large national stand. //
Fruit Logistica – 5-7 February 2020, Berlin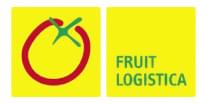 Fruit Logistica is the leading trade fair in the fruit and vegetable sector, where more than 78,000 trade visitors from 135 countries gather year after year, to meet 3,240 exhibitors. This is one of the most international trade fairs in the world, as 90 percent of exhibitors and 80 percent of visitors come from abroad. New topics include digital technologies and applications, such as robotics, farm management software, sensors and IoT. Start-ups will come from the following fields: AgTech, Crop Science, Digital Farming, Logistics & Supply Chain Management, Postharvest technologies.

Zsófia Grabovszky from the German-Hungarian Chamber of Commerce and Industry (DUIHK) and as the Hungarian representative of Nuremberg trade shows recommends the following event:
Biofach/Vivaness – 12-15 February 2020, Nuremberg


Biofach and Vivaness form the perfect pair in the market of organic products. The event is also an important meeting place for those working in the sectors of organic foods and natural cosmetics. This is the place where experts and the trade, market and products, image building and PR, content and knowledge, politics and the public opinion are all present at the same time.

Zoltán Hamvas, president of Sirha Budapest and the Hungarian Bocuse d'Or Academy, and co-president of the Hungarian Hotel and Restaurant Association recommends the following trade fairs:
Sirha Budapest – 4-6 February 2020, Budapest

Sirha Budapest is special because it successfully combines classic trade fairs with competitions, conferences and showcases. This year's programme includes the Hungarian finals of the Bocuse d'Or chef competition and the young chef competition International Jeunes Chefs Rôtisseurs, plus the Sirha Budapest Dessert Competition. This is the only trade show in Hungary where the gastronomy sector, hotels and restaurants, professional kitchen equipment, grocery retail, the baking industry and a vast number of related services are all present.

Ábel Kuncz, the head of MacLine Kft.'s Hungarian representation recommends the following trade exhibition:
Alimentaria – 20-23 April 2020, Barcelona
Alimentaria is the third biggest food-themed trade show in Europe that covers an exhibition area of 100,000m². More than 150,000 trade visitors come to meet and negotiate with 4,500 exhibitors. There will be national pavilions, Spanish regions, food, meat products, dairy products, canned food, frozen food, HoReCa exhibitors, sweets and snacks, bakery items, confectionery products, Mediterranean products and food industry trends.

Ibolya Seifert, managing director of Interpress Exhibitions & Interpress Travel recommends the following trade fair:
GELATISSIMO – 15-19 February 2020, Stuttgart

Artisan ice cream experts visit the GELATISSIMO trade show every other year to exchange their experiences and present their latest creations. Ice cream ingredients, wafers, toppings and all kinds of accessories are also showcased in large numbers. In the Grand Prix Gelatissimo competition ice cream parlours compete with one another. In 2020 the trade fair's main topic will be vegan and sugar-free ice cream making. In 10 pavilions products and services will be presented on 115,000m² and the best thing is that participants get two trade shows for the price of one: INTERGASTRA will also be organised, a trade exhibition for kitchen machinery, design, gastronomy and the hotel industry in general.

Nicolas Trentesaux, SIAL network director recommend the following trade shows: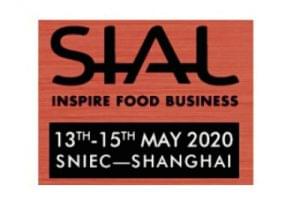 SIAL China – 13-15 May 2020, Shanghai
China has been the engine of the world economy for decades, in 2018 economic growth was 6.6 percent in the country. In line with this, consumers' purchasing power keeps increasing in China. At this year's agri-food trade exhibition there were more than 118,000 trade visitors to check out the products and services of 4,300 exhibitors from 70 countries, on a floor space of 199,500m². In 2020 even more visitors and exhibitors will be present at SIAL China.

SIAL Paris – 18-22 October 2020, Paris

SIAL Paris is a global business hub that brings together the most important product manufacturers and purchasers from the food industry. At the same time the event also deals with the actual global challenges. Last year more than 310,000 trade visitors went to the stands of 7,200 exhibitors from more than 200 countries.

Trade magazin recommends the following trade exhibitions:
Prodexpo – 11-14 February 2020, Moscow

Prodexpo is one of the leading food and drink trade fairs in Russia and Eastern Europe. This is the place where most manufacturers launch their latest products, trademarks and brands: 14 percent of the year's new products debut here. Being present is a great business opportunity for producers and distributors, and for the large suppliers of nationwide retail chains and the small suppliers of individual stores too.

Gulfood – 16-20 February 2020, Dubai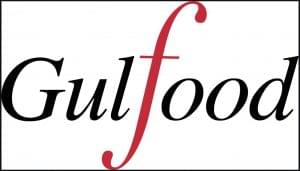 This is the biggest food, drink and HoReCa trade fair in the world that is organised every year. More than 180 countries send their representatives to do business at Gulfood. In 2019 a record number of 97,000 visitors showed up and there were more than 5,000 exhibitors from 185 countries.

PLMA – 26-27 May 2020, Amsterdam

PLMA is the place where retailers and wholesalers are looking for partners to realise their private label strategies every year. In 2020 no less than 1,300 companies from 40 countries will bring their products and there will be 25 international pavilions. //
B. K.
Tags:
Alimentaria
,
BD Expo
,
Biofach/Vivaness
,
Bocuse d'Or
,
Euroshop
,
Food Hotel Asia
,
Fruitlogistica
,
Gelatissimo
,
Gulfood
,
Hungexpo Budapest Kongresszusi és Kiállítási Központ
,
International Jeunes Chefs Rôtisseurs
,
Internationale Grüne Woche
,
Interpack
,
Interpress
,
ISM
,
Kölnmesse
,
MacLine
,
Német–Magyar Ipari és Kereskedelmi Kamara (DUIHK)
,
PLMA
,
Prodexpo
,
ProWein
,
Salima
,
,
Sirha
,
Sirha Budapest Desszert Verseny
,
szakkiállítás
,
vásár
Related news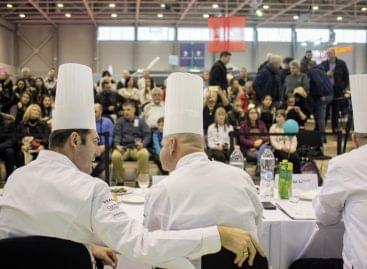 In 2022 Sirha Budapest, one of Central and Eastern Europe's…
Read more >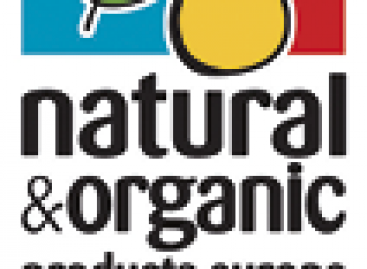 Diversified Communications UK has confirmed that the Natural & Organic…
Read more >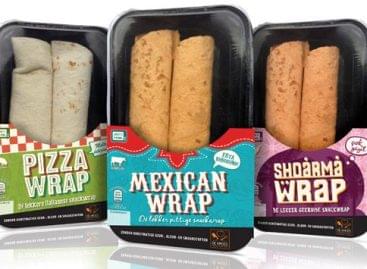 There are several assortment extension topics in the May newsletter…
Read more >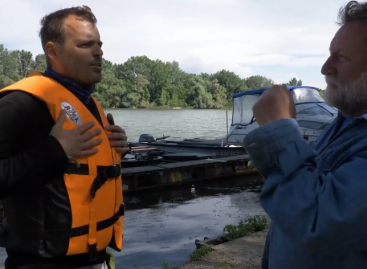 Sorry, this entry is only available in Hungarian.
Read more >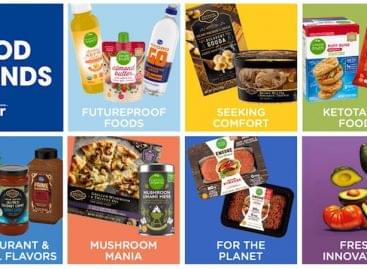 Because of Kroger quarter report private label in the U.S.…
Read more >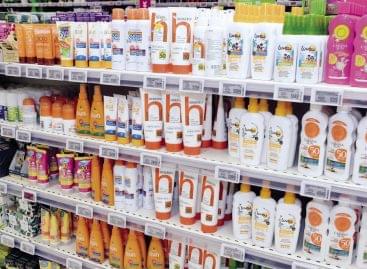 In 2020 not only the virus situation had a negative…
Read more >