Magazine: Sparkling wine isn't too fizzy any more
According to Ágnes Tulik, marketing and communications manager of Törley Sparkling Wine Cellar, the Hungarian sparkling wine market is vitalising, as sales of bottle-fermented sparkling wines are growing by two-digit numbers, and sales of tank-fermented sparkling wines also being on the rise. There is an uptrading process taking place in the market: a growing number of consumers are buying more expensive, high-quality sparkling wines.
Róbert Fórián Szabó, marketing director of Royalsekt Zrt. Sparkling Wine Cellar told Trade magazin the majority of new market players are only producing pricey premium quality products, and because of this consumption doesn't grow fast enough – the majority of shoppers choose a sparkling wine from the HUF 800-1,500 price category.
Miklós Gáspár, sales director of Garamvári Vineyards Vinárium Kft. underlined that sparkling wine consumption is now decreasing slower than it had done before. The company's experience is that the growing selection of fizzy drinks is taking away buyers, especially young consumers, from the segment of tank-fermented sparkling wines.
Zoltán Prisztavok, sales and marketing director of Kreinbacher Estate informed us: sales of traditional sparkling wines have been growing for four years, and this growth is driven by bars and restaurants, although demand has been great in wine shops too.
Ádám Szabó, marketing director of Ital Magyarország Kft. told our magazine that slowly but steadily the sparkling wine market is becoming less seasonal. The target group of Freixenet sparkling wines is primarily status A and B consumers, who are more interested and knowledgeable about sparkling wines than the average consumer, e.g. they are familiar with the term Cava.
We learned from Péter Bárány, managing director of Brebis Magyarország Kft. that sales of tank-fermented sparkling wines remained unchanged in the last year, but sales of bottle-fermented products skyrocketed. He thinks that it would be very easy to convince those who like sweet sparkling wine to start buying semi-dry products. Ms Tulik talked to us about the success of their white-bottle Törley product Excellence among young consumers. BB is also a stable market player, and recently a dry rosé variety came out under this brand. Mr Fórián Szabó spoke to us about Royalsekt sponsoring the biggest festivals in the last four years, in order to reach young consumers and to reduce the seasonality of the category. Mr Szabó agreed with the fact that the category turned towards young consumers a bit in the last few years.
Mr Prisztavok explained that price-value ratio is a key element in shopping decisions. At festivals the company is selling champagnes by the glass, so that consumers can get to know different styles without having to invest a lot of money in buying various brands. Mr Gáspár talked to Trade magazin about the growing number of people who drink champagnes and sparkling wines 'out of season' too. Still, sales of premium category products multiply around Christmas and New Year's Eve.
Market leader Törley's success proves that such drinks can be made even with large-scale production which can compete with the best products in the world. Royalsekt hopes that 'daily' sparkling wine consumption will continue to increase in the next 2-3 years. Sales of Garamvári Vineyards Vinárium products grew the fastest in the HoReCa segment, where they sell 45-50 percent of products. In order to strengthen this line further, the company is sponsoring trade events and organises tasting sessions. Brebis Magyarország's representative concluded with the message that sparkling wine is about to have a great future in Hungary. All producers need to do is to persuade shoppers that sparkling wine can be drunk on any day, not only when they are celebrating something. //
Related news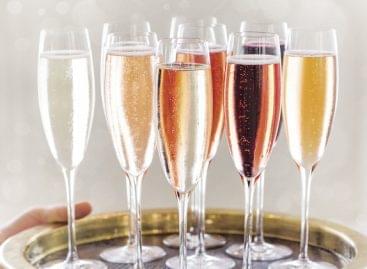 Seasonality characterises Hungarian champagne consumption too, but the situation is…
Read more >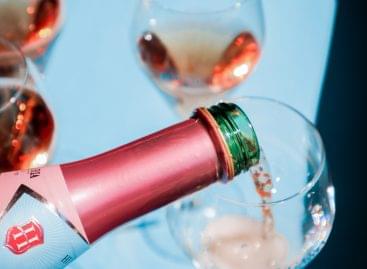 Sorry, this entry is only available in Hungarian.
Read more >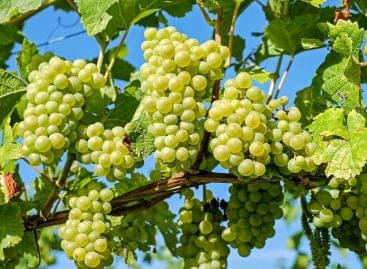 The Hungarian wine sector could close an interesting year this…
Read more >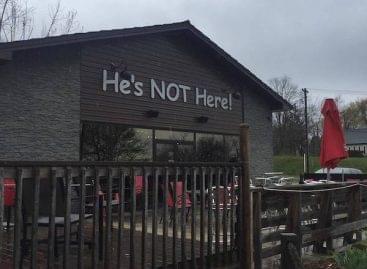 Sorry, this entry is only available in Hungarian.
Read more >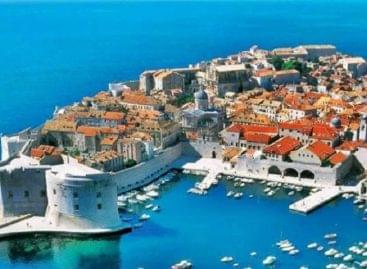 Two-thirds of Hungarians are planning a holiday in Croatia this…
Read more >
Despite the fact that last year Budapest Airport's passenger traffic…
Read more >