Magazine: Life beyond trappist cheese
Last year cheese volume sales dropped by a few percent but value sales improved a little. The reason of this was the increase in the price of raw milk in the world market, which entailed higher consumption prices for cheese products.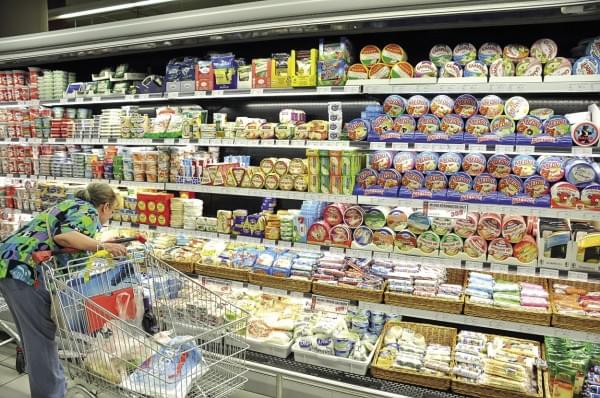 Sándor Nagy, commercial director of Szarvasi Mozzarella Kft. told our magazine that last year there was a bit of raw material shortage as well. On the contrary, this year there is an oversupply and prices fell a little. 2014 also ushered in changes on the demand side as sales headed upwards. In March-April volume sales reached a 5-year high – we learned from Andrea Szabó, marketing director of Pannontej Zrt. Private label products' share from sales were up 3 percent. Trappist, edam and gouda type cheeses still dominate the market, but demand for new varieties is growing – revealed Viktória Kapinya, brand manager with White Lake Kft. Feta type cheeses such as the company's category leader product Fitaki are more and more popular. In 2013 ERU Kft.'s turnover expanded, thanks mainly to a wider distribution of Camping products. András Lengyel, commercial manager of ERU Hungária Kft. informed us that more than half of their sales were realised in promotion. This year ERU keeps focusing on strengthening the Camping brand and thy have also started manufacturing private label products. It is very important for the company to be present on store shelves with many flavours and product sizes. In the new product lines there are always lactose-free versions as well. This spring a new premium Camping product range hit the shops: they come in plastic cups (125 g and 200g) and have stylish, resealable packaging. Pannontej brands are leaders in most segments, Medve, Karaván, Pannónia and Tihany all have their loyal buyers. Recently the special product segment has produced the biggest growth. Pannontej Zrt.'s Milkana fresh cream cheese and Islos salad cheese were launched in this segment last year. In the first four months of 2014 holey cheese sales reached a record height, driven by top-quality Pannónia among others. Medve and Tihany are regularly made available in limited edition versions. In the second half of 2014 a special smoked cheese product called Karaván Cipó will appear on store shelves. Last year sales of Szarvasi Mozzarrella Kft.'s products were soaring. The company also manufactures private label products, but their own Szarvasi Mozzarella, Mozzarella Italia, Szarvasi Pizza Mozzarella, Szarvasi Mascarpone, Szarvasi Ricotta and Szarvasi Mozzarella Snack are among consumers' favourites. As for various packaging versions, plastic bags filled with water are the most popular among mozzarella buyers, and blocks and sliced products are also doing well. Mascarpone and mozzarella snack also perform well, but wedge sales have declined. Szarvasi's experience is that promotions push volume sales but the company doesn't want to overuse this tool, first and foremost they want to give constant good value for money. This year they don't come out with new products but gradually switch to new packaging material and change packaging designs too. Szarvasi's brands are strong and they are backed by advertising. White Lake Kft. has started offering a wider range of Philadelphia cream cheeses: chives, salmon and Milka hazelnut cream versions are now also available. The company distributes sliced Leerdammer and recently two new versions, smoked and lightlife, have been added to the portfolio. Shoppers also find a new Leerdammer bloc product on store shelves, the creamier Delacreme cheese. Montagnolo Affiné is about to make its debut in Hungary. This special soft blue cheese won a gold medal at the 2013 World Cheese Award. It is very important for White Lake to bring good and premium quality product ranges to Hungary, cheese varieties which have already been successful in Europe.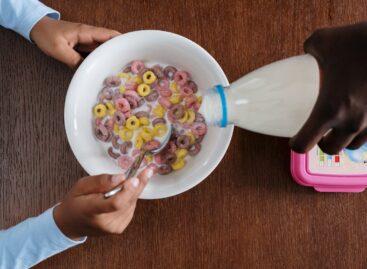 If the price cap on milk is introduced, a range…
Read more >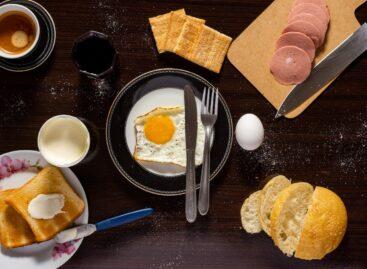 Balázs Csaba Rigó, the president of the GVH, spoke on…
Read more >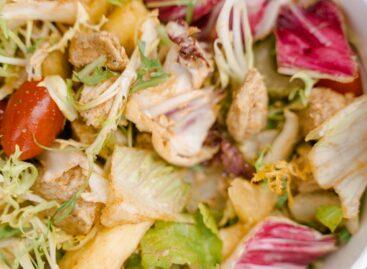 Hungary can avoid recession this year with a GDP expansion…
Read more >