Magazine: Free from everything…too!
According to Katalin Rosta, dairy business manager of Nestlé Hungária Kft., free-from products have a growing share in the breakfast product and hot drink categories.
Flóra Hesz, junior shopper marketing manager of Upfield Hungary Kft. sees a definite growth in the market of plant-based products. More and more people switch to a vegetarian, vegan or flexitarian diet.
We learned from Judit Szalai, sales manager of Eisberg Hungary Kft. that the company's washed and packaged salads are 'free-from-everything' and their shelf life is 7 days after production. Plus the company's salad dressings are lactose-, gluten- and preservative-free, they are 100-percent natural and vegan. András Gurdon, sales director of Import Trade Hungary Kft. explained that the free-from market is influenced by the general health status, trends, food ingredients and the wealth of consumers. Zsuzsanna Lóczki, sales and marketing director of K&K Family said: the free-from trend started 10-15 years ago and the company's sales improved in 2019.
Éva Gila, Gyulahús Kft.'s marketing manager told our magazine that the company doesn't use gluten- or lactose-based ingredients in production, so their products – including the famous Gyulai Liver Paté – are gluten- and lactose-free in all of their variants.
PICK Fresh meat products are made of meat from pigs raised on GMO-free feed and they get no antibiotics in the weight-gaining phase. Ágnes Kalácska, marketing and sales manager of Bonafarm Zrt. (MCS Vágóhíd) said the products target those conscious consumers who care about the well-being of animals.
Ms Lóczki revealed that K&K Family product buyers want high quality for their money, and they are willing to pay a higher price for products if they can save time. Mr Gurdon informed that health reasons dominate when consumers decide to buy sugar-, lactose- and gluten-free products. Ms Rosta talked to Trade magazin about how 'Nesquik cocoa powder without added sugar' targets mothers with 6-12 year old children who pay special attention to sugar intake and quality. Ms Szalai explained that Eisberg Hungary Kft.'s mission is to convince shoppers: it is a misconception that salad is for those who are on a weight-loss diet and that salads are boring and tasteless.
Ms Hesz spoke about how manufacturers in the margarine category are trying to use more and more natural ingredients. As regards product size, demand is the biggest for large versions. Ms Rosta shed light on the fact that free-from products tend to be more expensive than ordinary ones, therefore many of them are marketed in a smaller size, so that more shoppers can afford to purchase them. Drugstores constitute an important sales channel.
Ms Szalai said they put their new, small-size salad mix on the market earlier than planned: 'My Salad' has been available for two weeks now and sales are very promising. Ms Lóczki told Trade magazin that single-portion variants are the most popular from their products. They market convenience product ranges, base products and large-sized variants for HoReCa use. Ms Kalácska's company has observed a growing demand for convenience products, such as pre-packaged sliced meats that are ready for cooking, typically in 400-600g size.
Algida ice creams are also available in vegan, lactose-, gluten- and sugar-free versions, and there are no added sugar ice creams as well. Fanni Purman, Unilever Magyarország Kft.'s innovation HUB brand manager said: this year the Carte d'Or brand rolls out three vegan variants – chocolate-red berries, coconut-blueberry and cinnamon-caramel; they are also free-from milk protein and lactose.
Nestlé Hungária Kft.'s latest free from product, 'Nesquik cocoa powder without added sugar' is 100-percent natural, it only contains three ingredients: ethically sourced cocoa powder from West Africa, cinnamon and natural vanilla flavour. Recently the company has also launched the Nesquik All Natural cocoa powder, which is made with cane sugar and is gluten-free. Ms Szalai broke the news that in April Eisberg started a home delivery service for consumers! At the website vegsandbags.hu visitors find everything that they can get from a good greengrocer's. It is also here that the new, 100-percent natural Eisberg smoothie and juice range makes its debut.
Gyulahús Kft.'s main products are Gyulai Liver Paté and Marjoram Liver Paté, and the company has now put new product Gyulai Liver Paté with Wild Garlic on the market. Gyulahús also has an additive-free sausage range and an additive-free liver paté. From the plant-based portfolio of Upfield Hungary Kft. the top product is Flora Original, which can be found on store shelves in two sizes. The Light, Gold and ProActiv variants are also the favourites of many. The company will launch new products in the second half of 2020. All K&K Family products are free from heat treatment and additives. Their new production plant opened in early 2020.
MCS Vágóhíd Zrt.'s minced meat is still the company's biggest hit. Its success is rooted in its top quality – the product is made of 100-percent premium pork meat. PICK Fresh meat's premium range contains 7-, 20- and 30-percent fat minced meat products. Import Trade Hungary Kft.'s leading product category is Dutch vegetarian and vegan product line Vivera – these products taste and look like meat. Their other product range is sugar-, colour-, milk- and preservative-free DayUp, which is marketed in trendy pouch packaging. The company is currently launching vegan 'Meat Balls' and Wake&Joy Millet Breakfast in the DayUp category. //
Related news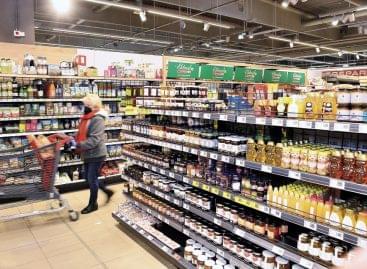 The market of free-from products is really diverse and had…
Read more >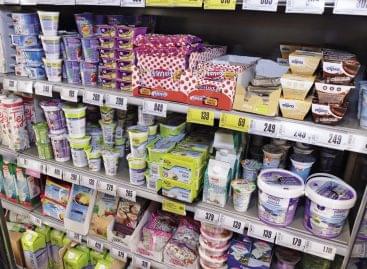 Last year the market of plant-based drinks expanded dynamically in…
Read more >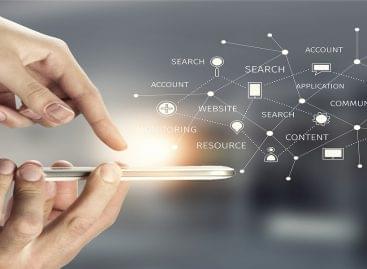 Today, when the world is transforming at breakneck speed and…
Read more >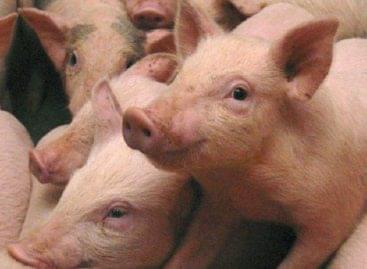 The government has increased the budget for tenders for the…
Read more >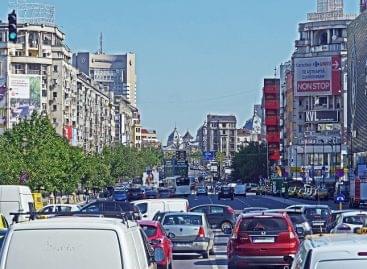 In Romania, according to raw data, the volume of retail…
Read more >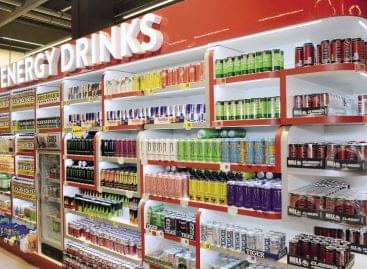 András Palkó, Coca-Cola HBC Magyarország's marketing operations manager reported to…
Read more >