The pet food market is alive and kicking
Pet food is one of those product categories where the COVID-19 pandemic caused no damage. Sales grew by more than 10 percent in 2020 too and this dynamism continued in 2021.
According to Dóra Mamuzsits, category manager (pet food) of MARS Magyarország Értékesítő Bt., the premiumisation trend continues in the cat food segment, but it is less strong than it used to be. Sales of treats – a real impulse category – have slowed down.
Nestlé PURINA's brand managers share the view that the engine of sales growth has remained to be shoppers upgrading to more premium pet foods, the growing popularity of industrial products and people being more willing to own pets.
Ádám Szitai, general manager of Partner in Pet Food (PPF) said: pet owners didn't buy less food for their little favourites during the pandemic than before. However, since pet food makers buy most product ingredients from abroad, the instability of the forint had a negative effect on their operations.
Popularity of the aluminium foil bag format
There are 3 main categories in the Hungarian pet food market: large-sized canned food for dogs, single-serve wet cat food and dry dog food. These products are responsible for two thirds of sales. Among sales channels discounters have kept on strengthening their positions. Due to the pandemic sales soared in the online world: there was a two-digit sales growth in this sales channel in 2020 – added the experts of Nestlé PURINA. Sales of single-serve products are developing the fastest. Ms Mamuzsits pointed it out that the COVID-19 pandemic generated an increase in multi-buy promotions (2+1, lower prices if minimum 3 products are purchased, etc.).
Sought-after special products
There are small differences between cat and dog food sales characteristics. Since dogs are larger in size, they eat more and this favours the sales of cheaper canned products. Ms Mamuzsits revealed that COVID-19 had the biggest negative impact on the treats segment, as this impulse category expanded slower – with the exception of oral hygiene products, for which demand has remained strong – and in addition to Pedigree DentaStix, there are new products available in the market, too.
Mr Szitai explained that dogs prefer classic flavours such as chicken or beef, while cats are more experimental and choosier, so they like to try special flavour combinations like salmon-trout and added vegetables. Cat owners have 3-5 brands in stock, in case their cat gets bored with a product.
Expertise, experience and health
In its innovation work one of PURINA's advantages in the competition against private labels is the expert background that facilitates the use of innovative production technologies, manufacturing super-premium products and satisfying a wide range of needs. Anna Tuyaerts, Nestlé PURINA's brand manager informed that they have launched PURINA ONE products for small dog breeds. The PURINA ONE Dual Nature range helps cat owners to ensure the healthy working of their favourite pet's immune system. GOURMET products offer special flavours to choosy cats – new products can be expected from the brand this year.
We learned from Orsolya Duka-Füri, brand manager of Nestlé PURINA that there is a new product segment, a kind of transition between treats and classic pet food. A good example of this is FELIX Soup, which – just like all other FELIX products – comes in easy-to-serve bags. The new product is available in plain and fish variants. Oral hygiene products constitute the fastest developing segment of the treat category. Here PURINA is present with the DENTALIFE brand.
Klaudia Hámori-Kamocsár, brand manager of Nestlé PURINA told that these products fight tartar buildup. Last autumn the company rolled out an economical multipack DENTALIFE product version, while this spring they launched the 3-treat variant.
Creating a better world and renewal inside and outside
Ms Mamuzsits said: MARS' mission is to create a better world for pets with their products. The company's super-permium Sheba cat food products are now also available in 12-, 15- and 40-piece versions. MARS' new Perfect Fit Natural Vitality range fits into the healthy and natural trend. Pedigree DentaStix is coming out with a new variant called Chewy Chunx – this is a bite-size treat that protects dogs' teeth.
Mr Szitai informed: PPF will soon enter product categories that are new for the company. In the first half of 2021 they are completely renewing the dry portfolio of the PreVital brand, both the packaging and the cat food. This is a big step forward, as this is the kind of product that is often present on cats' plate throughout the day. //
Unbeatable beef flavour

According to the NielsenIQ retail index, Hungarian consumers spent HUF 79 billion on dog and cat food in 2020; value sales were up 11 percent. Volume sales grew by 6 percent to go above 180,000 tonnes, as Hungarians purchased 240 million packs of pet food. Dog food sales were worth more than HUF 44 billion and more than half of this sum was spent in the 401-2,500m² sales channel. Cat food sales represented a value of HUF 35 billion – here the 401-2,500m² channel had a 44-percents share in sales.
Dog food sales increased by 10 percent in value and 6 percent in volume. Cat food value sales soared by 12 percent and volume sales jumped 6 percent. More than 130,000 tonnes of dog food was sold in 2020 and the market share of beef-flavoured dog food increased by 2 percentage point to 28 percent. Pet owners purchased about 50,000 tonnes of cat food and the most popular was the beef flavour in this segment too, with a 13-percent share in sales. //
We are spending more on cats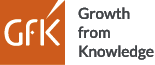 The GfK Household Panel reveals that Hungarians purchased 5 percent more pre-packaged pet food in 2020 than in 2019. Volume sales grew by 9 percent and value sales increased by 15 percent. On average HUF 31,500 was spent on cat food per household in 2020 – 8 percent more than in 2019. Dog lovers only spent HUF 26,483, which was 14 percent more than in the previous year.
The average cat food buyer took home 45kg of products, while dog food buyers returned home with nearly 70kg in their shopping bag. Wet pet food constituted 73 percent of cat food and 51 percent of dog food sales. Specialist shops were responsible for 13 percent of total pet food sales, as category sales soared by 52 percent in this sales channel. //
Related news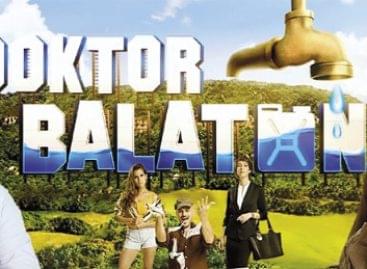 Doctor Balaton is the title of TV2 Group's fully Hungarian…
Read more >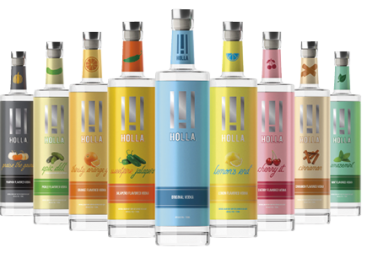 Vodka is the best-selling spirit in the world in terms…
Read more >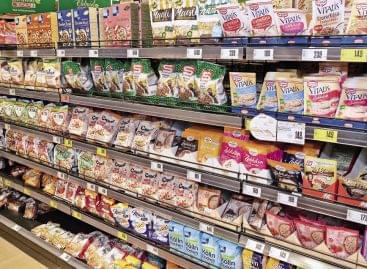 Last spring households were stockpiling different cereal products too, although…
Read more >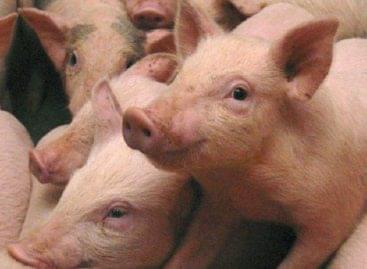 The government has increased the budget for tenders for the…
Read more >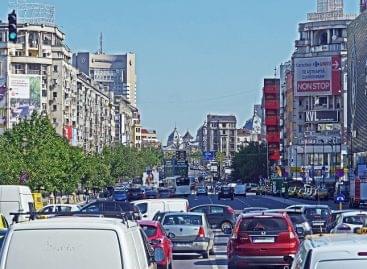 In Romania, according to raw data, the volume of retail…
Read more >
Focus topic of the newsletter E-Scanner  of the Private Label…
Read more >