Magazine: With a complex strategy it is a house, without one just bricks on top of each other
On 9 November Péter Geszti organises his marketing seminar for the second time: at GPS 2.0 the advertising and communication expert will share his thoughts with the representatives of SMEs. 
T.M.: – What gave you the idea for the seminar series?
– Back in 2017 a marketing company asked me to do a one-day seminar, because they liked the motivational trainings I did at companies. This year our own agency, Grund invited the representatives of the SME sector, enterprises and heads of companies to take part in a day of marketing inspiration.
T.M.: – What were your experiences at last year's event?
– Feedback was very positive after the first GPS. My perception is that many people are interested in what I know about business communication and brand building in the Hungarian market, because as a 'local hero' I have been around for a long time – both as an expert in advertising and as a brand owner.
T.M.: – What are going to be the topics at this year's GPS seminar?
– This year brand building and communication are going to be analysed from a completely different perspective. I will be speaking about the campaigns I did for SMEs and the things I learned from them. I will be focusing on practical things – and not only with successful campaigns but also with the less efficient ones.
T.M.: – Besides your own presentations who else will be among the speakers?
– Some of my guests will be giving presentations, and I will have a discussion with others about the topic of influencers – participants will get the chance to listen to television personality Nóra Ördög talk about efficient influencer work. With BUG TV's influencer specialist Noémi Juhász, we are going to try to find out what is best to do in online and in social media from a small budget. I will also talk with the  representatives of companies who had worked with the influencers I invited.
T.M.: – Will the seminar offer the opportunity for any kind of interaction, dialogue or counselling?
– Yes, it will. There will be a part of the day when we will be discussing how to create good online contents from a small budget to replace television commercials. I will choose a few participants and we are going to review their brand operations.
T.M.: – What are your experiences with the 'marketing consciousness' of smaller businesses in general?
– There is everything, from conscious strategy planning to 'let's do something fast'. This seminar is useful because it seems that everyone has realised by now that marketing is important, but not everyone knows how to start. What is more, not everyone is able to harmonise sales goals with their own objectives and circumstances.
T.M.: – Can conscious brand building work by a small company substitute employing a marketing manager?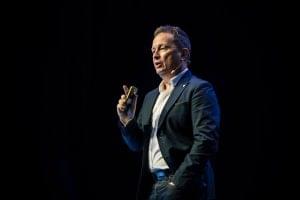 – Obviously the answer is yes, the question is how far the company can go by choosing this path. It depends on
the turnover, the product or the service, but one thing is for sure: whatever you want to sell, you have to be thinking the marketing way.
T.M.: – Does this GPS seminar series want to shape the attitudes of SMEs in any way?
– My credo is that one can always learn best on the shop floor. While you are making something, you keep learning many things. In this respect the GPS seminar is a bit more like school. I think that those who come will
think about marketing differently at the end of the day. The world of marketing is like building a house: you need someone who creates the design, but you also have to hire others who are experts in other fields. In this case I am the architect and Grund has the necessary experts to build the house.
T.M.: – What is your advice to SMEs? Where to start doing marketing? By calling an advertising agency?
– Marketing agencies tend to have a size that suits the needs of multinational companies the best. What a business should focus on is a complex, 360-degree strategy and communication. As far as I can see, one of the biggest problems is that most SMEs don't do research before starting to plan a campaign. Another advantage of a strategy prepared by others is objectivity: because of emotional reasons brand owners are often unable to see their brands as they are. //
Related news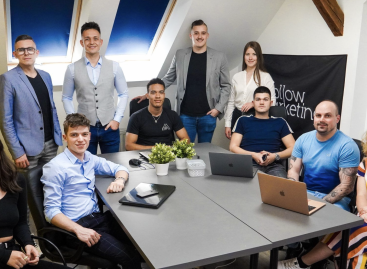 Anyone who thinks that text and image ads are still…
Read more >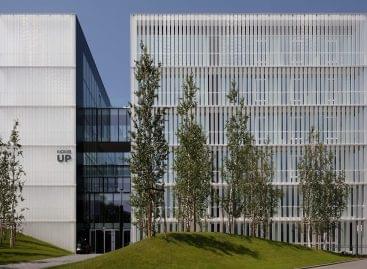 Participants can get a new and modern idea of the…
Read more >
At the summer meeting of the Trade Marketing Club, participants…
Read more >
The rules made due to the energy crisis, facilitating logging,…
Read more >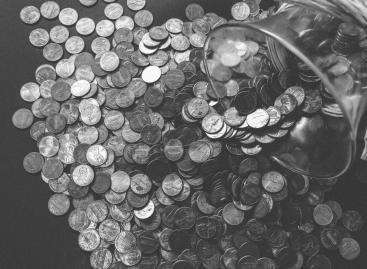 Increase in utilities, fuel changes, transformation of the kata, drought…
Read more >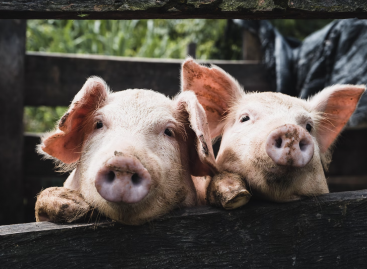 EFSA has published a scientific opinion on the welfare of pigs…
Read more >