Magazine: Spreads fighting for a place on the knife
In 2020 margarine, butter and other spread retail sales increased by two-digit numbers in the spring period; however, in the HoReCa sector demand fell for these products. Although in the second half of the year consumer demand returned to the normal level, the numbers stayed in the positive if the whole year is considered.
More plant-based ingredients
Margarine value sales grew by 7 percent and volume sales increased by 4 percent in 2020 – we learned from Tímea Berki, Upfield Eastern Europe's head of trade marketing. She called attention to the fact the 82 percent of volume sales in the 'yellow fat' category are realised by margarine and/or melange products. In the margarine segment private label (PL) products have a 15-percent market share – in the butter segment this proportion is 47 percent. Category sales in discount supermarkets were up 19 percent in volume. Among tub margarines the 500g size dominates.
Upfield Eastern Europe is the distributor of Rama and Flóra products. This year the Rama portfolio undergoes a complete overhaul: in the new recipes the proportion of high-quality pressed vegetable oils has increased from 60 percent to 75 percent, and 100 percent of product ingredients are natural. The Flora brand targets those consumers who prefer a plant-based diet and pay special attention to staying healthy. Certain Flora products are 100-percent plant-based. In the Pro.Activ portfolio the latest product is Pro.Activ Immune margarine: one portion (20g) covers 30 percent of a person's daily B6, B12 and D vitamin needs.
82 percent and no less!
Jaroslav Horváth, managing director of Meggle Hungary Kft. talked to our magazine about Meggle premium butters: sales of mini butters suffered after the pandemic broke out, but the brand's good performance in retail outlets offset this sales decline – sales of 200g butter and flavoured herb butter soared by more than 50 percent in volume and 30 percent in value. The company never makes butter with fat content below 82 percent. This year Meggle Hungary Kft. is replacing the 30-year-old blue packaging with an exciting new design.
Catering for special needs too
Lurpak is also a premium butter product. According to Réka Vizsy, brand manager distributor Foodnet Kft., it shows the experimental attitude of the brand's buyers that sales of the salted and light versions are also developing nicely. She sees growing consumer demand for the 500g format and online sales are on the rise. Since Lurpak products aren't cheap, shoppers like to purchase them in promotional periods. However, sales are also increasing when there are no price reductions. Innovation directions include lactose-free and light butters.
Sustainability also matters
Value sales in the so-called 'dairy spread' market (butter cream, cream cheese, sandwich cream, etc.) augmented by 7.5 percent in 2020 and the category acquired new market share as well – informed Katalin Massimo, FrieslandCampina Hungária ZRt.'s brand manager (Milli). She added that Hungarian-style and herb are still the best-selling butter cream varieties. This year's new product from FrieslandCampina is Milli Horseradish Butter Cream. The brand manager reckons it is a positive market change that environmental protection and sustainability are now widely discussed in the public. In line with this trend the company has given Milli butter creams a new packaging, thanks to which the tubs can now be collected selectively. What is more, due to the tubs' new structure, FrieslandCampina will use 11 tons less plastic in 2021.
Healthy products in eco-friendly packaging
Nádudvari Élelmiszer Kft. is present in this segment with butter cream and Liptauer (körözött). All of their products are E-free: they don't contain artificial flavours, thickeners or colours. The company's new managing director Ádám Nagy told: in innovation work the focus is on premium quality, healthy characteristics and changing consumer needs. In the spirit of this they developed the lactose-free version of market leader product Nádudvari Liptauer. Being a responsible company, they also care about the environment, so plans include gradually cutting down on material use and plastic content in the packaging of E-free products this year.
Trend-strengthening pandemic
As for meat spreads – this is one of the smaller categories in the processed meat market with 10,000-tonne annual sales – volume sales were up 2.5 percent and value sales augmented by 14 percent – Trade magazin learned from Ágnes Dósa, Pick Szeged Zrt.'s product manager. The top meat spread ingredient is pork and pre-packaged products realise more than 80 percent of sales. Discounters are the most important places for buying meat spreads: their market share was 45 percent in 2020. PL products' value share rose from 26.7 percent to 29.5 percent, while volume sales climbed from 38 percent to 43.2 percent.
Because of the pandemic's negative influence on the economy, shoppers are becoming more price-conscious and consumption habits are changing too. Product manufacturers need to react to these trends quickly if they want to retain or expand their buyer base. In March 2020 PICK rolled out the 1,000g variant of the poultry-based duck liver paté in wax casing. There is 25 percent duck liver in the pleasantly creamy liver paté product, which is gluten-free and is made without added flavour enhancers, artificial flavours or colours.
Fish is swimming upwards
Value sales are growing steadily in the paté market. The market can be divided into two big categories: meat (poultry and pork) and fish patés. Meat patés dominate but their value sales are slightly decreasing, while those of fish patés are on the rise – told Klaudia Gyürü, trade marketing manager of IN-FOOD 2000 Kft. The company is the Hungarian distributor of Italian brand Rio Mare – their best-known products are 100g Tuna Paté and Salmon Paté in tube format. Shopper demand is growing for fish patés in part because of the health-consciousness trend. New flavours are launched regularly under the Rio Mare brand, as tuna can be perfectly combined with other ingredients. In Hungary Hot Tuna Paté is one of the top products, while children really like the Tuna and Ketchup Paté. Among 100g Patés in tube format new innovations have followed the gourmet direction in recent years: one of these was a tuna paté made with 3 different types of freshly ground pepper, and another was tuna paté with sun-dried tomatoes. Earlier a new 115g product range called Rio Mare Rustico was launched: these products hit the shops not in the usual tube packaging, but in resealable oval-shaped tubs. The latest novelty in this line is called Ovale and is available in Olive, Pepper and Lemon versions.
Hungarian flavours in recyclable packaging
Szegedi Paprika Zrt. is competing in the category with the Snack paté product line. Krisztina Józsáné Danyi, marketing manager of the company reported to our magazine that sales expanded in 2020. She reckons that working from home and the closure of restaurants have increased the demand for the kind of food that can be prepared quickly, is well-storable, requires no cooling and has a long shelf life. The marketing manager shared the news that they plan to add new flavours to the Snack paté range in the near future. //
Nut butters or nut creams?
Hungarian consumers are showing growing demand for tasty cream products made of natural nuts, which are collectively called 'nut cream'. These products can be enjoyed on a slice of bread, in sandwiches, mueslis, smoothies and as a cooking ingredient.
Judit Tóthy, marketing and export development director of Baja-based manufacturer Nébar Kft. told: the company's Nébar Naturpro nut cream range consists of products made without additives, preservatives, sugar or colours. They can also be consumed by those who follow a gluten- or dairy-free diet. The almond, walnut, peanut, pistachio, cashew, pecan, Turkish hazel, pumpkin seed and sesame seed creams debut in shops in March.
The 5 biggest benefits of nut creams are: 1. they are excellent sources of protein, 2. they contain lots of magnesium and vitamin B, 3. they can help in losing weight, 4. they are rich in saturated fatty acids, 5 they are easier to digest than raw nuts; and of course they aren't just healthy, but delicious as well! //
Related news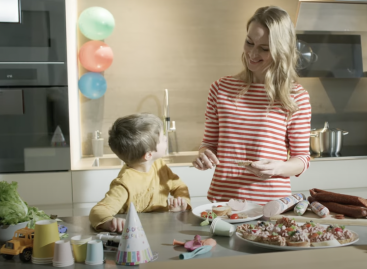 As we wrote about earlier, the month of domestic products…
Read more >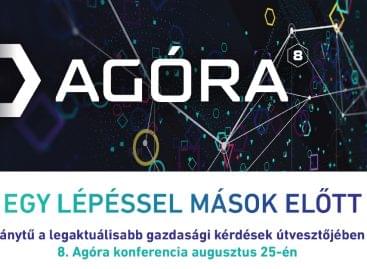 Significant changes have accured recently in the world economy, affecting…
Read more >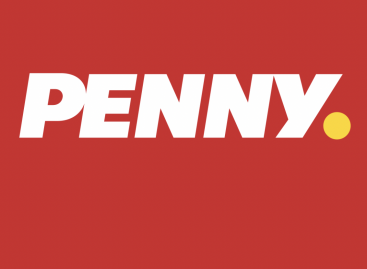 During the joint prize campaign with Magyar Termék Nonprofit Kft.,…
Read more >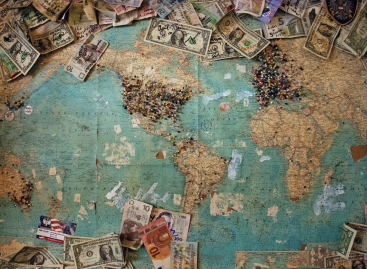 There is no sign of domestic food prices yet, but…
Read more >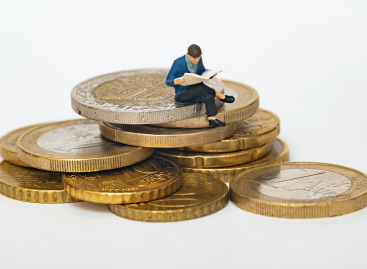 Inflation continues to grow in Hungary, in a never seen…
Read more >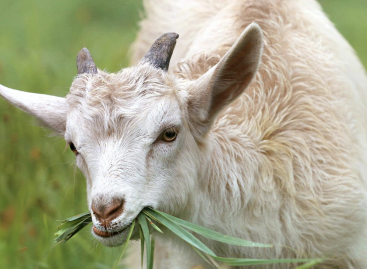 Demand for milk powder made from goat's milk stagnated for…
Read more >