Better days are round the corner
Data from Euromonitor says the world's population drank 3,285,000,000 litres of whiskey/whisky (from now on this article uses whiskey as the general term) in 2020, which was 10 percent less than in 2019. There is good news too: we drink better whiskey, premium whiskey sales are on the rise
Restructuring
According to Sára Palcsó, marketing director of Zwack Unicum Nyrt. (they distribute Diageo's whiskeys), about one third of both spirit and whiskey sales is realised in the HoReCa sector. Ballantine's, Jim Beam, Jack Daniel's and Johnnie Walker are the top brands in Hungary. Because of the COVID-19 pandemic home consumption has pushed forward and Ms Palcsó's expectation is that this trend is going to stay for a while.
Csaba Mosonyi, marketing director of Pernod Ricard reckons that in the last few years the whiskey category was growing mainly because of strengthening Irish and American whiskeys. As bars, pubs and restaurants were forced to close due to the pandemic, the majority of sales formerly generated here moved on to the retail channel.
Data and directions
Attila Piri, marketing director of Heinemann Testvérek Kft. reported to Trade magazin that they hadn't experienced a sales drop in the category. As for the restructuring in sales channels, he believes that the pre-pandemic status may return after the reopening of HoReCa units in May. He informed that value sales were up almost 15 percent in the Hungarian whiskey market in 2020.
We learned from Dénes Szántó, senior brand manager of Brown-Forman that category sales fell by 3.5 percent in 2020 if compared with 2018. Canadian whisky sales reduced by nearly 11 percent and Scotch whisky sales decreased by 5.1 percent, but Irish whiskey's sales performance improved by 12.1 percent in the last two years; US whiskey sales also grew in this period.
Anna Lénárt-Losonczi, trade marketing manager of Roust Hungary Kft. spoke to Trade magazine about whiskey sales dropping by a modest 2.8 percent from 2019 to 2020. Sales of the company's Grant's whisky and Tullamore D.E.W. whiskey increased in volume. Her experience is that consumers are now more open to trying premium malt whiskies such as Glenfiddich or Monkey Shoulder.
Values and choices
Sára Palcsó told our magazine that from spirits shoppers buy whiskey the most often as a gift, and every third bottle of whiskey is purchased as a present – typically from the premium category! Aging time, the prestige of the distiller and quality are generally those factors that determine the value of the drink.
Csaba Mosonyi explained that these days not only the year of making matters to buyers, as unique characteristics can also be buying factors, for instance Jameson's Stout and IPA editions are really popular, just like the bourbon barrel aged, 7-year Ballentine's.
Attila Piri said: shoppers tend to make emotion-based whiskey buying decisions. Brands aren't always considered to be special because of the aging process only, for example the uniqueness of premium quality Maker's Mark whisky comes from the wax on the neck of the bottle.
Dénes Szántó thinks shoppers are influenced by the packaging and the recommendation of others. He added that the importance of the e-commerce channel is growing above the average in the super-premium segment.
Anna Lénárt-Losonczi talked about how the average whiskey drinker decides which product to buy based on the age of the whiskey, but added that special products such as Glenfiddich IPA, Glenfiddich Projekt XX or the Bruichladdich range are more and more popular.
Priorities after the pandemic-induced crisis
Sára Palcsó: 'We see great potential in the online channel. Currently we are categorising online shops and working on having our products presented there with the right descriptions, names and photos.'
Csaba Mosonyi: 'Both retail and HoReCa are important for us, but the former has a bigger weight in our sales'. Attila Piri: 'Our strategy didn't change: HoReCa units are of utmost importance for us. During the pandemic we organised a CSR promotion for Maker's Mark whisky.'
Lénárt-Losonczi Anna: 'With different brands and product versions we focus on different sales channels. Since we have a large portfolio, both retail and HoReCa are important for us.'
Dénes Szántó: 'Brown-Forman continues to focus on off-trade partners and reopening HoReCa units alike. E-commerce is coming up in the spirit category too.' //
Whiskey galore
Brown-Forman
GlenDronach, BenRiach, GlenGlassaugh (skót single malt)
Jack Daniel's (Tennessee)
Woodford Reserve (bourbon)
Heinemann
Maker's Mark, Jim Beam (bourbon)
Laphroaig, Teacher's (skót blended),
Connemara, Kilbeggan (ír)
Canadian Club (kanadai)
Hibiki, Chita, Toki (japán)
Pernod R
Ballantine's, Chivas Regal (skót blended)
Aberlour, The Glenlivet (skót single malt)
Jameson, Powers (ír)
Roust Hungary
Grant's (skót blended)
Glenfiddich, Monkey Shoulder, The Balvanie, Bruichladdich, Port Charlotte, Octomore (skót single malt) ír whiskey
Tullamore D

.

E

.

W

.

 (ír)
Zwack Unicum/Diageo
Johnnie Walker (skót blended)
The Singleton of Dufftown, Talisker, Caol Ila, Oban 14 (skót single malt)
Bulleit Bourbon (bourbon)
Bulleit Rye (rozs)
Black Velvet (kanadai)

.

 //
Innovation directions
Csaba Mosonyi (Pernod Ricard)
Innovation processes have accelerated and many special products are launched. Only those can stay in the market in the long run that are successful, such as Jameson Caskmates.
Sára Palcsó (Zwack)
One of the important innovation directions is developing product variants that are easier to enjoy by those who are just entering the category. Another key direction is blending.
Attila Piri (Heinemann)
New blending styles result in a bigger premium product selection. Among standard whiskeys new flavours are popular, such as Jim Beam Apple, Honey and Red Stag.
Dénes Szántó (Brown-Forman)
Flavoured whiskey sales have been growing way above the category's average in recent years. Jack Daniel's Tennessee Apple is going to strengthen this trend further. //
Fruits of the trends
Forecasts before the pandemic predicted that whiskey sales would grow to USD 7.4 billion by 2023, but then COVID-19 entailed a sales slump – probably just a temporary one. The engine of the category's development is increasing the whiskey consumption of Generation Y and women. For instance those who belong to Generation Y tend to be health-conscious, so they drink less than other generations but are ready to pay more for quality products.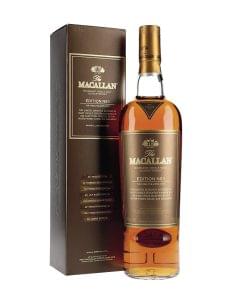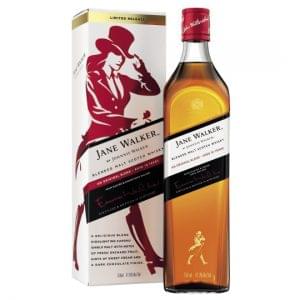 Macallan did a big Instagram campaign for its super-premium whisky Macallan Edition No. 1, targeting Generation Y. Women also play a very important role in the development of the whiskey market: back in the 1990s only 15 percent of whiskey drinkers were women, but this proportion grew to 37 percent by the end of the 2010s.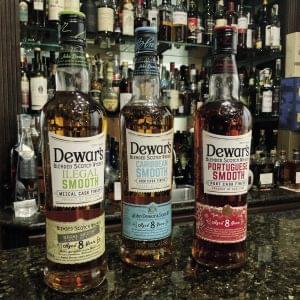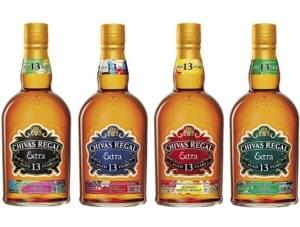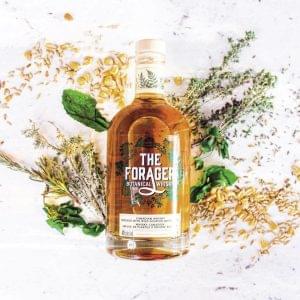 Whiskey makers have also started using herbs for creating new flavours.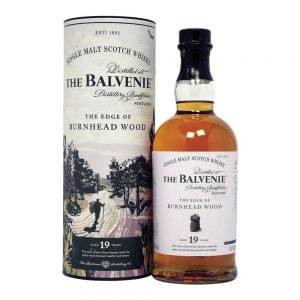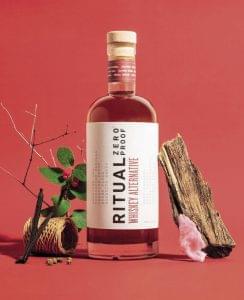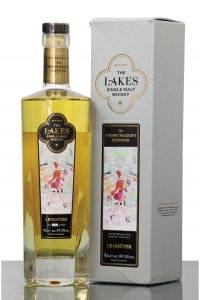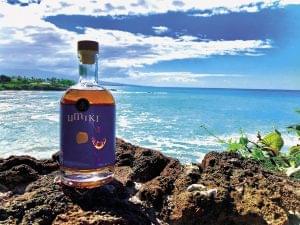 //
Related news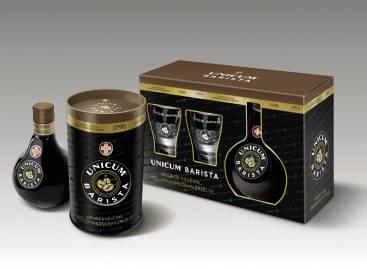 Unicum, Unicum Plum and Unicum Barista celebrate the Christmas of…
Read more >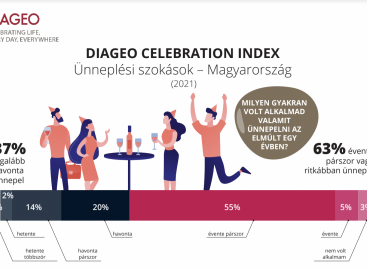 Minden harmadik magyar legalább havonta leginkább családtagjaival, barátaival ünnepel főként…
Read more >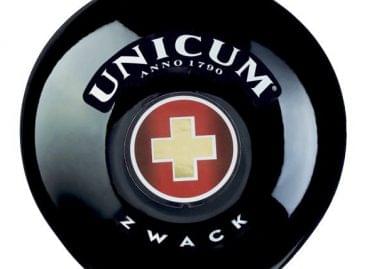 Zwack Unicum Plc.'s gross sales revenue amounted to 14.1 billion…
Read more >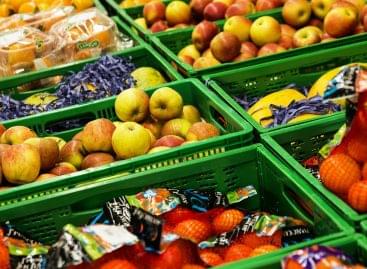 Sorry, this entry is only available in Hungarian.
Read more >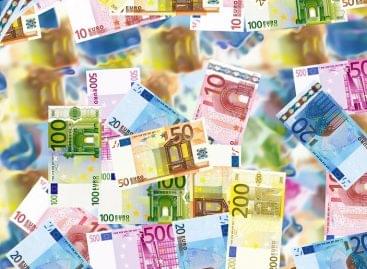 Sorry, this entry is only available in Hungarian.
Read more >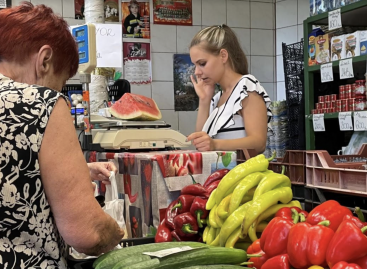 Sorry, this entry is only available in Hungarian.
Read more >