Magazine: Tasty, fizzy and as natural as possible!
András Palkó, marketing operations manager of Coca-Cola HBC Magyarország told Trade magazin that there were two strong trends in the market of carbonated soft drinks in 2019: a slowdown in the volume sales growth and the dynamic value sales increase. Volume sales were up just 1.3 percent, but volume sales jumped 9.1 percent. Among retail channels sales improved the most in discount supermarkets and at petrol stations; what is more, the discounter channel has overtaken hypermarkets – and not only in the volume of fizzy drinks sold.
Boglárka Bara, senior brand manager of Szentkirályi Magyarország added that their fizzy drink portfolio performed above the market average, strengthening its position by nearly 3 percentage points. He revealed that Hungarian consumers reacted positively to the new low- and zero-calorie innovations, which appeared in the market due to the sugar cut pledges made by manufacturers. Ms Bara's experience is that small-sized products and premium brands are increasingly popular.
Adrienn Horváth, marketing director of Márka Üdítőgyártó Kft. shed light on the fact that 2019 brought a 2.7-percent sales growth in the fizzy drink market. She was happy to report that sales of Márka products soared by about 35 percent, thanks to installing a new production line and entering new export markets. Although demand is on the rose for 0.5-litre fizzy drinks, it is still 2- and 2.5-litre products that realise the majority of sales. Tamás Jenei, director of commerce at Hell Energy Magyarország Kft. added that the market is turning more environmentally conscious, and 100-percent recyclable packaging is becoming more popular.
Márka keeps coming out with fizzy drinks made of more exotic fruits and their combinations. They also sense growing demand for low-calorie and zero sugar fizzy drinks. Natural ingredients and fruit content are also becoming more important in the category of classic fizzy drinks made with sugar. Sales of Márka lemonades are growing by two-digit numbers, and sales of the elder and strawberry flavours are developing by more than 50 percent.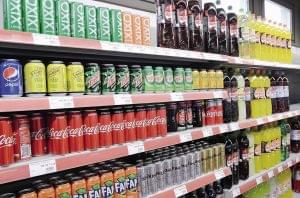 Hell Energy Magyarország Kft.'s experience is that consumers prefer zero products and fizzy drinks made without preservatives, such as Xixo. Shoppers do appreciate those carbonated soft drinks that react to the challenges of our days, e.g. in product composition or packaging.
Coca-Cola HBC Magyarország also sees an increasing market share for sugar-free products. Flavoured Coke products are performing very well, and sales of small-sized products fizzy drinks are growing faster than the market average. The company's expectation is that more characteristic, 'adult' flavours will become more important.
Szentkirályi Magyarország's representative told that the cola flavour is the most popular, followed by orange and lemon. Brand loyalty is characteristic of the category, but consumers are choosing products consciously, e.g. they read product composition information too.
Anna Cholnoky, brand manager of Maspex Olympos Kft. spoke to our magazine about the launch of the Topjoy fizzy drink in aluminium can packaging, which hit the shops in March. The product is available in cactus, mango and watermelon flavours, and these are free from artificial sweeteners and preservatives. Patrícia Peres, the company's brand manager talked about the new limited edition Apenta Light product that they put on the market this year: 0-percent added sugar, watermelon flavoured Apenta Light is already available in shops. Szentkirályi Magyarország is rolling out a new product in the Pepsi portfolio in 2020. After the debut of Pepsi Lime in 2018, this year they are focusing on Pepsi Mango.
For Coca-Cola HBC Magyarország the first few months of the year was about innovations: the company launched a new sugar-free orange variant in March, which is available in three sizes. Also in March three new Kinley flavours were launched in the retail channel and another three in the HoReCa segment. Márka came out with Pear-sage and a Raspberry-lemon balm Lemonade. These turned out to be so popular that this year both came out in 0.5-litre size as well. The company is preparing for the summer with traditional fruits and their combinations in both the classic and the lemonade Márka product ranges. Xixo is also getting ready for the summer with a surprise, and new products can be expected from Hell Energy Magyarország Kft. in this period, too. //
Related news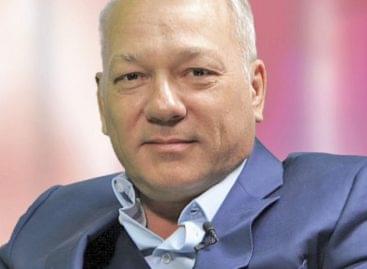 Trade magazin's Business Podcast, Future Talks with Szilvia Krizsó continues…
Read more >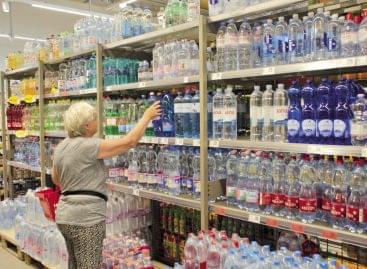 András Palkó, marketing director of Coca-Cola HBC Magyarország informed our…
Read more >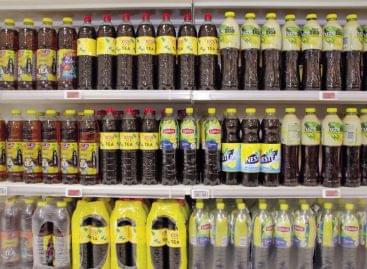 András Palkó, marketing director of Coca-Cola HBC Magyarország told our…
Read more >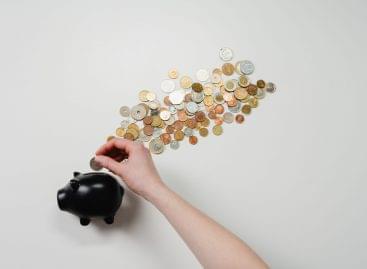 More than 70 percent of Hungarian business leaders expect payment…
Read more >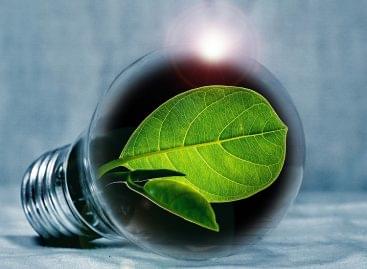 More and more people in the consumer society are choosing…
Read more >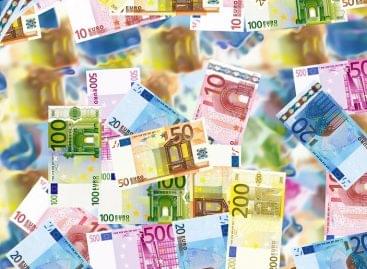 At its plenary session in Strasbourg, the European Parliament supported…
Read more >