Yoghurt drinks are coming up
The yoghurt segment which focuses on health managed to expand despite the crisis, only the medium price segment contracted a bit. Beáta Kiss, external relations director at Danone Kft., is of the opinion that Danone's communication in the former segment made consumers feel that the price/value ratio of these products remained good. The latter category suffered the appearance of very cheap products, while well-known brands started intensive promotion activity. Consequently, Nielsen measured a decrease in average prices last year.
Róbert Emmer, Senoble Kft.'s commercial director told our magazine that packaging units also became smaller and multipacks declined in certain channels. At the same time, 3+1 promotions were more widely used. Yoghurt drinks appeared on the Hungarian market in 2003. In terms of volume, Danone is the biggest player but the number two is a private label product. NÖM Group, one of MONA Hungary's owners is an expert of probiotic yoghurt drinks on a European level: in 37 countries they sell 800 million bottles a year. Their ProX brand has been increasing its market share among functional yoghurt drinks in Hungary ever since its introduction and is already number two behind Danone. Bernadett Strasser-Kátai, MONA Hungary's managing director informed us that the company's NÖM X (with fruit pieces), Fasten (0-percent sugar and fat) and Fru Fru (soured milk on a fruit layer which can be mixed) were already present in other segments.
Last year Danone came out with the blueberry and peach-passion fruit versions of Activia, while the Könnyű és Finom brand was expanded with lemonade and honey cake flavours. Greek yoghurt was introduced at the end of the year and Beáta Kiss told that this product targets those who are looking for really creamy yoghurts. MONA Hungary will enter the market with a novelty practically every month this year. They will expand the ProX range with four new flavours among spoon yoghurts. All of MONA's yoghurts are GMO-free, which they will emphasise in their campaigns. Kistehén by Senoble is a rather new brand on the market, focusing mainly on cream yoghurts and milk desserts; this year they plan to appear in the yoghurt drink segment too.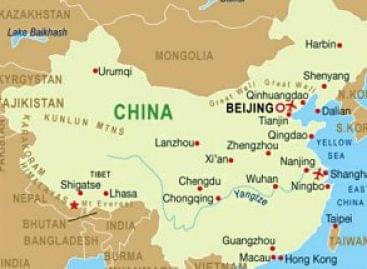 Consumption of dog and cat meat was banned in Shenzhen,…
Read more >