Magazine: Heroes and survivors (part 2)
On the second day of the 5th Business Days conference in Tapolca (held on 21-23 September) László Benedek, Heineken Hungária's sales director was the moderator of the second section, which was dealing with the topic of growth opportunities in the current economic environment.
Nielsen's managing director Judit Szalókyné Tóth informed participants that shoppers spent HUF 30 billion more this year than in 2010, although this was the result of the 5.5-percent increase in prices as volume sales declined by 2.3 percent. She added that 70 percent of consumers try to economise mainly on FMCG products. Viktor Jegesi, Tesco's marketing director opined that the main thing is to focus on shoppers. Through its 1.3 Clubcard holders Tesco, thoroughly analyses shopping habits and works on improving the shopping experience. Their research found that 1 loyal shopper is worth 9 uncommitted ones. András Gyenes, Unilever's managing director and marketing director Péter Szabó stated that the key to success is a crisis-proof portfolio. They told that in working out the strategy, the shift in consumer habits must be estimated. Péter Horváth, project manager with Synergon Retail System Kft. introduced new electronic invoicing solutions, using Auchan's example to speak about the PKI-based system, which facilitates sending time-stamped and electronically signed E-documents. After lunch Bernadett Strasser-Kátai moderated the first afternoon section. GfK's managing director Ákos Kovács outlined the new patterns of consumption, forecasting a further decline in out of home life and no change in this trend in the near future. SuperShop and Spar came with an extraordinary 3D presentation: SuperShop's managing director Norbert Hovanyecz told that they can analyse 78 million transactions of 2.2 million card holders, making it possible for them to develop customised offers for shoppers; Péter Dömötör, Spar's marketing director used concrete examples to show the opportunities lying in SuperShop data. The next presenter was Márton Müller, sector director with Rafinanz Service Kft. who spoke about the advantages in direct store distribution (DSD). Róbert Molnár, sales director of the Hungarian Post analysed the new ways of sample distribution and tasting sessions. He also introduced the Sample Courier service. 'Product of the Year' has been launched in Hungary as well – announced managing director Dr Géza László. The system is up and running in 28 countries and in Hungary products can compete in 3 categories for the votes of consumers. The section closed with a roundtable discussion, in which Dr Ágnes Fábián, the managing director of Henkel emphasised the importance of sustainable innovation. Gábor Pukler, innovation and business development director of Magyar Telekom introduced the Mobile Wallet Association and Touch&Go pilot projects. LG's operative director Sándor Baja was the moderator of the last section, in which Ágnes Villányi, Nielsen's commercial relations director analysed the importance of products' Hungarian origin. 60 percent of people say that the Hungarian origin of a product was very important or important for them but only few are willing to pay a price premium. Péter Boros, sales director of CO-OP Hungary spoke about the implementation of the close-to-home store concept, the significance of store refurbishment and the results of their IT development. Ringier's advertising director Katalin Miczinkó introduced their creative solutions for customised, targeted reach. Csaba Lukács, the managing director of At Média detailed new directions in television watching and changing viewer profiles. János Rafay, Hungexpo's exhibition director called attention to the business potential in trade fair participation. Tamás Szendrő, sales director of Match explained that their store in Duna Plaza was a marketing project as well. György Sóskuti, sales director of Nestlé warned about the possible result of decreasing purchasing power: certain packaging units might disappear from some retail channels. The highlight of the day was the Gala Dinner, where Györgyné Marosfi, Univer's former sales and marketing deputy CEO was honoured with the Lifetime Achievement Award. This was followed by the ceremonial announcement of the POPAI Awards POP competition's results, before the party continued in high spirits until the break of dawn. Friday was the last day of the conference and it started with introductory words about multitasking and digitalisation from the moderator of the first section, Sole-Mizo's sales and marketing director László Szilágyi. GfK's client service director Otília Dörnyei presented their exclusive research on FMCG decision makers' Internet usage habits. Tamás Barna, owner-managing director of Republic Group told in his presentation that creativity, agencies, marketing, PR and communication still have a place under the sun but these domains are currently undergoing great transformation. Mónika Veres, head of the special sales group at Magyar Telekom introduced their Virtualoso service, which offers office and IT services to entrepreneurs without any investment, quick installation, guaranteed data safety and easy usage. István Takáts, managing director of Update Consulting explained what kind of IT solutions they offer to harmonise various systems. Brandmate's director Tamás Pálóczi was the first presenter in the last section and told how NFC technology makes it possible to use mobile phones instead of 10-15 loyalty cards (this is how many the average woman has). According to online consultant Krisztián Dunder, the FMCG sector is not fully exploiting the opportunities created by Internet, as in the top 10 search results we hardly find big manufacturers or brands. Péter Kurucz, senior expert with GS1 spoke about product information available through standard product codes scanned by mobile phones – 28 percent of mobiles phones are used to scan codes worldwide. Clinical psychologist Dr Kitti Almási told how all the changes in the world are manifested as aggression in human soul. In the closing roundtable discussion Melinda Jáger, trade marketing manager with NIVEA and György Seregi, sales and marketing director of Bonbonetti participated as well. In 2012 our Business Days conference will take place on 26-28 September.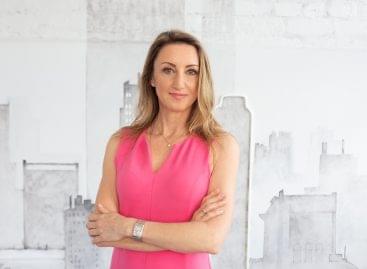 Adrien Sófalvi will perform the duties of marketing manager at…
Read more >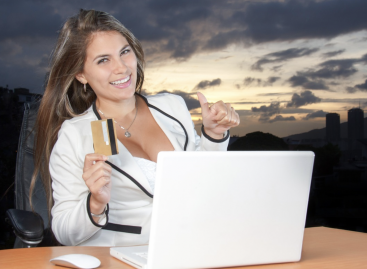 K&H crossed a line: in May, the number of people…
Read more >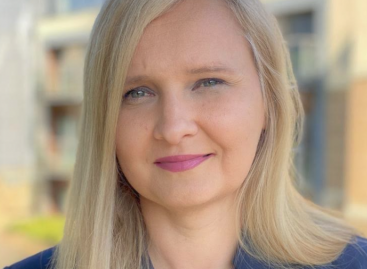 After nearly six years of Hélène Kovalevsky's management, Lidia Wrońska…
Read more >