Magazine: Hygiene comes first
According to Beatrix Szécsényi, senior trade and customer marketing manager of Reckitt Benckiser Kft., disinfectant cleaning product value sales jumped 40 percent and volume sales were up 26 percent in the first half of 2020. Sales growth in the disinfectant, general surface cleaner segment was even bigger than this, as the YTD growth was 52 percent. In this sub-category the Dettol brand managed to increase its market share considerably, coming up to the 2nd place from the 6th in the ranking of branded market players.
Dominik Szabó, Unilever Magyarország Kft.'s brand manager also reported major sales growth in the cleaning product category, as the coronavirus increased the demand for disinfectant cleaning products, wet wipes and small surface cleaners. The company retained its market leader position in the category.
Difficult to satisfy the demand
Florin Zrt.'s managing director Attila Barta talked to Trade magazin about the sharp increase in demand for skin and surface disinfectants during the coronavirus pandemic. During the 99 days of the lockdown the company manufactured 4 million Brado disinfectants. The head of the Szeged-based company told: in order to be able to satisfy the demand, they were working in three shifts and recruited new workers.
Edit Oláh, Vileda – Freudenberg Háztartási Cikkek Bt.'s marketing manager shares the view that this year hygiene comes first for everyone. In accordance with this demand rose for sponges, cleaning cloths and mop sets. She said: in the March-April period shoppers did a bit of stockpiling and also generated higher sales in the household rubber glove category.
Higher online sales
Florin increased prices during the pandemic just as much as the rise in production and raw material costs was. Mr Barta reckons that this was a clear message to retailer partners and shoppers that they are here for the long run, providing consumers with good quality disinfectants at fair prices. Online disinfectant sales strengthened very much and this didn't change after the lockdown. Ms Oláh said that online sales jumped in the sponge, cleaning cloth and mop set categories too.
A change in consumption habits
Based on the RB Excelerate U&A report from August 2020, Beatrix Szécsényi informed us that consumer behaviour changed very much because of the COVID-19 pandemic: 89 percent of respondents wash their hands more often and 70 percent disinfect their homes more frequently. In the pandemic period shoppers purchased more items or the bigger variants. Sales increased the most dynamically in the large organised and drugstore channels.
Dominik Szabó sees growing demand for convenience products that make cleaning faster and simpler. Cleaning cloth and wipe sales develop the fastest, but spray products are also popular. Shoppers like to buy natural and eco-friendly products more and more, and several products already bear the EU Ecolabel certification.
Capacity increase is crucial
This year Florin created 15 new products, so Brado disinfectants are now already available in 60 variants. The company makes hand, skin and surface disinfectants with 20 different product compositions, for both healthcare institution and home use. Florin is now working on an investment programme, which seeks to increase production capacity in a way that large quantities can be produced quickly if necessary. Reckitt Benckiser Kft.'s most popular product is the 500ml general surface cleaner spray. In July the company launched a refill product for the 500ml Dettol spray; this contains 70 percent less plastic.
New-type solutions
In 2020 Unilever introduced the Cif ecorefill product to the market for the Cif Power & Shine spray. This comes in concentrate format to which users need to add water. The packaging contains 75 percent less plastic and 87 percent fewer trucks are needed for transportation. Unilever also offers a growing number of alternative disinfectant products in the chlorine and chlorine-free segments as well. Vileda's most popular product is the Turbo mop and bucket set with a foot pedal operated wringer, the microfibers of which can remove up to 99 percent of bacteria. Vileda's electric cleaner Steam utilises the power of steam to kill 99.9 percent of bacteria. This year will bring the debut of 40cm wide Steam XXL for large surfaces.
//
A new generation of hand and skin disinfectants: Antimicrobial protection
Antimicrobial hand and skin protection cream Immunetec stands alone in the Hungarian market: its silver ions work as active agents and kill 99.9 percent of bacteria, viruses and fungi. Immunetec ensures continuous protection after use too, as it prevents bacteria from reproducing. www.immunetec.eu //
Bacoban stepped on the stage at the Business Days conference
Bacoban is a nanotechnology surface disinfectant that is made using the most complex protective formula available in the market right now. Bacoban offers protection from nearly 100 pathogens and viruses, and it can provide efficient protection against the coronavirus as well. When using the vaporizer, none of the objects or pieces of furniture in the room need to be covered or removed, and it only takes 1 hour to give the room 10-day protection. Bacoban leaves no stain and soaks nothing, as the cloud created by the vaporizer establishes a nano-coating. //
Disinfection at the time of pandemic
Disinfectants must be used more often than the average during a pandemic. The goal is to remove and kill viruses and bacteria. Disinfectants kill most pathogens, but against the coronavirus only virucidal products work, antibacterial ones aren't effective. Washing hands thoroughly and alcohol hand sanitiser use also help in stopping the spreading of pathogens, but we can only expect full protection from disinfectants developed especially against the given pathogen. //
Disinfectants for schools
Szeged-based Florin Zrt. used 23 trucks to deliver 420,000 disinfectants to schools to help the fight against the coronavirus. Bradochem Kft. – the distributor of Florin's Brado disinfectant – won the National Healthcare Service Centre's tender for supplying schools with disinfectants. Attila Barta, managing director of Florin Zrt. told: delivering the more than 200 tons of products in just a few days was a complex logistics task. //
Related news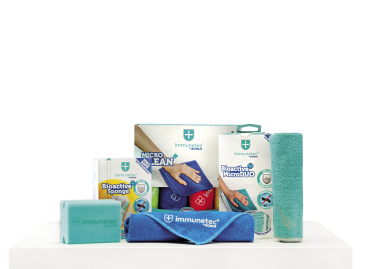 Two Hungarian companies, disinfectant maker Immunetec and cleaning supplies manufacturer…
Read more >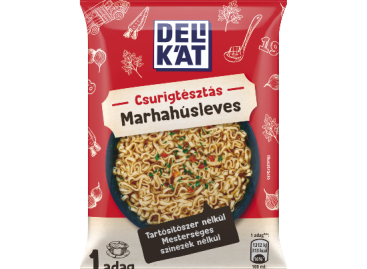 With the new instant noodle soup, Delikát delivers the most…
Read more >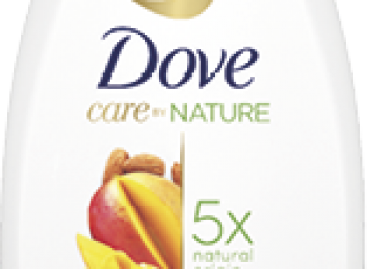 Dove Care by Nature Uplifting shower gel contains natural ingredients,…
Read more >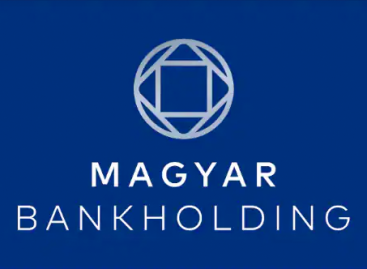 Exceeding expectations, industrial production increased by 9.4% in May, while…
Read more >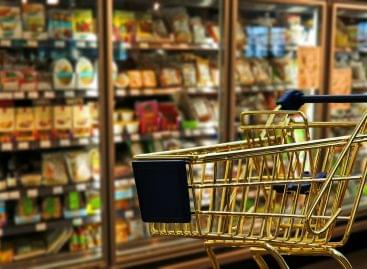 According to the raw data, the volume of retail trade…
Read more >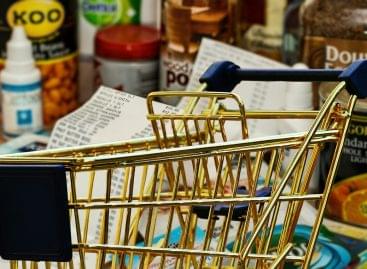 Household consumption may have peaked in May, the population has…
Read more >