Hair nourishing at the highest level
According to a survey made by L'Oréal Magyarország, sales in the hair care category augmented by 3.7 percent in value but dropped 4.4 percent in volume in 2019. The company believes the reason of this performance was the premiumisation trend. Sales management trainee Laura Szobotka informed that shampoo sales had jumped 9.8 percent and conditioner sales were up 6.3 percent. As for the dry shampoo sub-category, retail sales skyrocketed by 65.9 percent. Distribution channels: Drugstores were responsible for 60.4 percent of value sales and FMCG stores produced 39.6 percent of hair care product sales. Ms Szobotka informed that private label product sales increased by 17 percent. The market share of L'Oréal's brands grew by 9.8 percent in the hair care market in 2019.
Abigél Győri, Henkel Magyarország Kft.'s brand manager told Trade magazin that the hair care market had grown dynamically in the first half of 2019, in a large part due to the appearance of new product lines in the market. These mainly offer solutions to some kind of special problem or they contain natural ingredients. Eszter Nagy, brand manager with Unilever Magyarország Kft. informed us that the penetration of hair conditioners is getting bigger year after year. Marianna Pálffi, customer marketing and education specialist of Coty Hungary Kft. said that the hair colour and styling company's sales had increased in both categories in the last 12 months – the launch of new products and formulas played a key role in this.
Ms Nagy explained that the hair care category is a segment characterised by consumer demand for education and sensitivity, where shoppers keep experimenting to find the perfect product for their hair. The Dove portfolio is working on developing these perfect products. Ms Szobotka informed that natural product components are more and more frequent. What is more, so-called 'hair foods' are turning up in the market: these are hair care products enriched with natural ingredients, which nourish and regenerate the hair. The conquest of dry shampoos also continues in the hair care category. Sales of small-sized hair care products are on the rise. For instance the market share of small shampoos in the total hair care market augmented by 13.6 percent from one year to another, while large-sized shampoos' share only grew by 5.8 percent.
Henkel focuses on natural products, for instance on the Nature Box hair and body care brand that was launched last year. All products in this range are vegan, silicone-, paraben- and colouring-free, and they contain 100-percent cold-pressed oils. Ms Győri told that they had added a pomegranate product range to the brand's portfolio. They also came out with a Schauma Hair Smoothie product line. Coty Hungary Kft. senses growing demand – especially from young consumers – for new formulas. Shockwaves products satisfy this need for fast, simple and lasting hair styling solutions. Ms Pálffi added that the special formula in Wella Deluxe products contains panthenol and jojoba oil.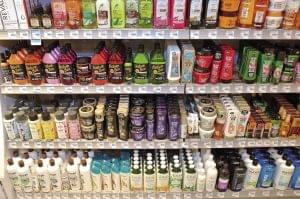 One of the latest L'Oréal product ranges, Garnier Hair Food contains 98 percent natural and vegan ingredients, and its formula is degradable in 96 percent; the products don't contain silicone, paraben and artificial colouring. They are enriched with superfruits, such as papaya or goji berries. Botanic Therapy products also contain natural ingredients, and the latest addition is made with coconut cream and macadamia nuts. The Elseve Dream Long product line was put on the market this year. These products – shampoo, conditioner, hair care mask and cream – target women with long hair, protecting the hair ends from damage. Unilever Magyarország Kft.'s portfolio consists of 200-250ml products, offering a solution to dry and damaged hair. The pillar of Dove's hair care strategy is integrating tender care into products. Their patented formulas stand alone in the market, combining the latest results of hair care science with constant nourishing – said Ms Nagy.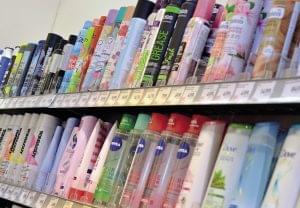 Related news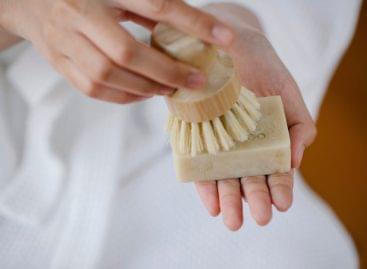 The use of waterless products in personal care launches is…
Read more >
GKI Gazdaságkutató Zrt. examined the attitudes of domestic businesses regarding…
Read more >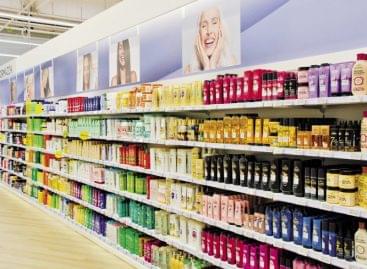 Those days when washing hair was a simple hygiene and…
Read more >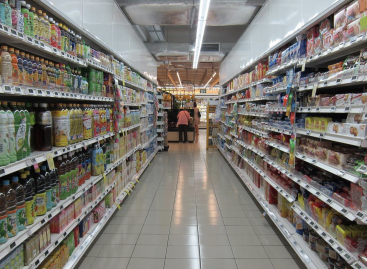 Ever-increasing energy prices result in unexpected steps. Some European retailers…
Read more >
As of this fall, it will be possible to farm…
Read more >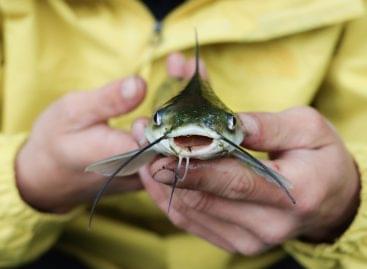 The complex development of the breeding technology of three indigenous…
Read more >