GEFCO Group generated a turnover of € 4.2 billion
GEFCO Group, a global player in industrial logistics and the European leader in automotive logistics, generated a turnover of € 4.2 billion in 2016.
Luc Nadal, Chairman of the Management Board of GEFCO Group, says: "2016 has been an excellent year for GEFCO Group, its 2016 results confirm our strategic choices in terms of commercial focus as well as GEFCO's operational excellence. These results reflect our ability to add value at each stage of our industrial customers supply chain, enhancing their competitiveness. Furthermore, having redefined our market offer, we have had the pleasure of expanding our industrial footprint with new customers, at the same time also strengthening the partnership with our historical customers."
Confirmed operational and financial performance
| | | | |
| --- | --- | --- | --- |
| | 2015 | 2016 | Var. 2016/2015 |
| Turnover (€ Billion) | 4.174 | 4.228 | + 1.3% |
| EBITDA *1 | 130,8 | 172,8 | + 32.1% |
*[1] Earnings Before Interest, Taxes, Depreciation, and Amortization
In 2016, GEFCO group's turnover exceeded € 4.2 billion, representing an increase of 1,3% compared to the same period in 2015.
This growth is driven by the mix of a good performance of the European car market with a strong focus on strategic customers.
EBITDA amounted to € 172.8 million, representing an increase of 32.1% compared to 2015. This significant improvement in profitability is the result of the Group's proactive policy to optimize purchases and continuing to reduce its fixed costs. This is in line with the performance plan initiated in mid-2014 in favour of greater cost flexibility and the asset-light business model.
The key factors in this growth are centered on developments in GEFCO's business strategy, focusing on flexibility in costs and operational excellence, as well as an enhanced investment policy. These axes, coupled with the involvement and the performance of the commercial teams, strengthened the Group's position as one of the top ten European logistics integrators and its global leadership in finished vehicles logistics (FVL).
Diversification as a catalyst for growth
The 2016 Group results reflect the relevance of its diversification strategy, as well as its implementation.
Created to meet the logistics challenges of the automotive industry, GEFCO is the logistics partner of some of the world's leading industrial manufacturers and suppliers to manage and optimize their complex supply chains. The new agreements signed in 2016 with Renault Nissan, VWG Audi, TOYOTA, BMW and Talgo illustrate, yet again, the Group's ability to offer innovative, competitive and efficient logistics solutions for their respective industries.
The € 8 billion exclusive agreement signed with PSA Group to support its global strategic ambition by optimizing its global supply chain for over five years, is a new sign of trust for GEFCO and the performance of its services. This agreement concerns the development and implementation of global logistics and transport solutions for the three PSA Group brands: Peugeot, Citroën and DS. It includes the management and optimization of the entire supply chain, from sourcing components for production and assembly plants to distributing finished vehicles and spare parts.
In line with its diversification strategy, GEFCO signed in 2016 new contracts with customers involved in various sectors such as High Tech and Home Equipment (Whirlpool, TPV  Technology), and Marketline Life Science & Healthcare (Zentiva, Artsen Zonder Grenzen (Médecins Sans Frontières), Netherlands, CEVA Santé Animale Romania).
Global expansion
With an international network, covering 300 locations, GEFCO offers customized logistics solutions to support the development of its international customers.
In 2016, the successful integration of IJS Global, a Dutch company specialized in Freight Forwarding, enhanced GEFCO's presence worldwide as well as its offer in the world's largest Freight Forwarding areas in China, South Asia and Australia, in addition to the USA.
The acquisition of IJS Global enabled the Group to increase the number of its subsidiaries to 45 and to provide its industrial customers a global logistics offer across the five continents. Furthermore, as the Dutch company is specialized in the transport of pharmaceutical, high-tech, and aerospace products, this acquisition also accelerated the diversification of GEFCO's customer portfolio.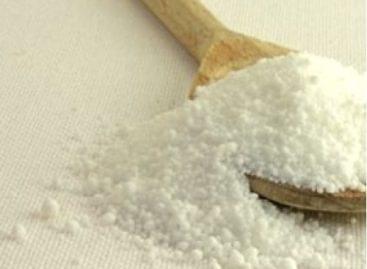 The Hungarian Red Cross and Auchan Hungary's national Christmas fundraising…
Read more >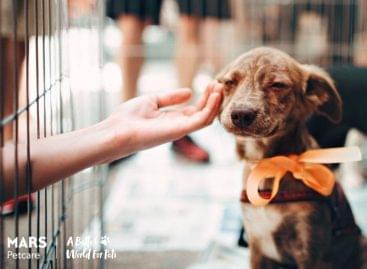 One in two dogs is overweight. According to recent studies…
Read more >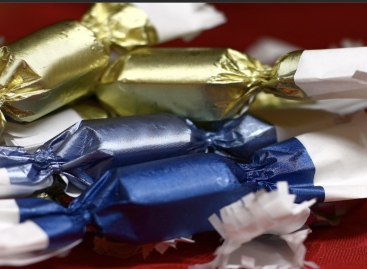 From 1 December, Norbert Erdős, State Secretary of the Ministry…
Read more >