Magazine: Carry on, food industry!
During a pandemic health becomes more important to people than anything else. There is so much talk in the media about the importance of having a strong immune system that customers keep asking shop assistants in grocery stores: 'Where do I find immune booster products?' Shoppers also read the product labels, looking for natural ingredients.
A new focus
Going on a diet in isn't attractive to consumers in itself any more – people don't like it if they have to quit eating something – but if this diet has some kind of prefix, e.g. paleo diet, it is already popular. There are more and more healthy groceries available to shoppers, but the purchasing power of Hungarians is still limited in this category: these innovations are more expensive than ordinary groceries. Once they are mass-produced, their prices drop.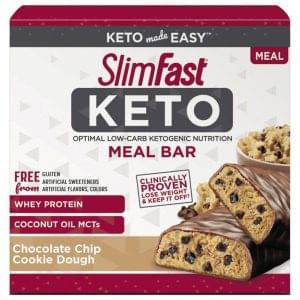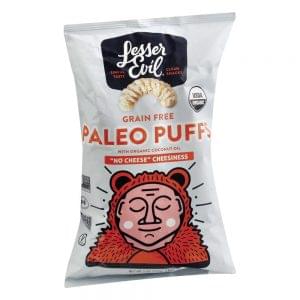 The promise
Shoppers tend to choose those groceries that promise more for their money. Companies profit from this consumer attitude in their innovation work. For example the packaging of trendy Go Natural lentil and chickpea crisps says: the product fits into the probiotic, protein rich, high fibre, gluten-free and vegetarian diets at the same time. What is more, consumers also like it if products are sustainable, local, fair trade, etc.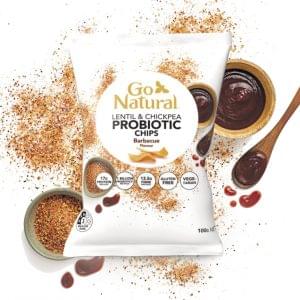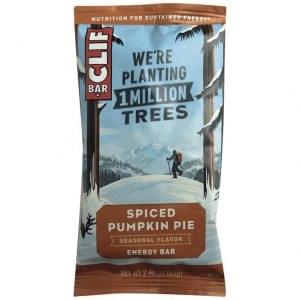 Come on, give it all you got!
Today innumerable functional foods are available to consumers. Protein-fortified products are very popular, especially if they contain plant-based protein, because vegetarian/vegan diets are making a conquest these days. But one of the top protein products is animal-based collagen, which people buy because it is beneficial for the muscles, bones, menisci, eyes, heart, hair, skin and nails.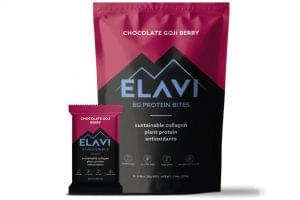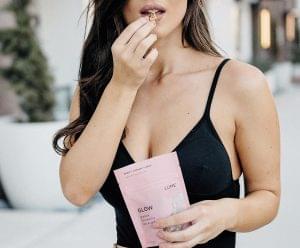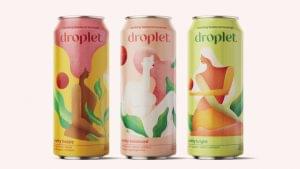 Lüme put a granola product on the market, called Glow. Its ingredients include collagen from sea animals, biotin and aloe vera, and promises to make users' skin and hair healthier. Breastfeeding mothers can also buy special convenience products, such as Happymama biscuits and UpSpring milk drinks fortified with electrolytes.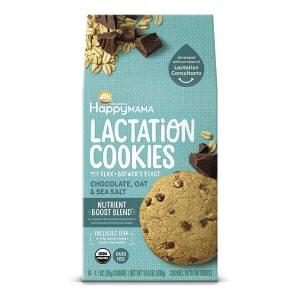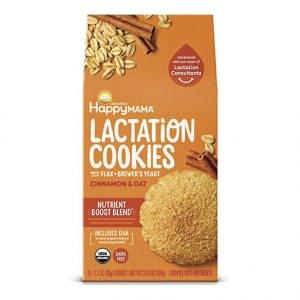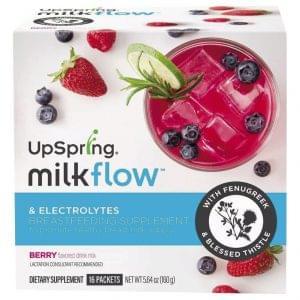 You imagine the future more or less like this
Perhaps one of the peaks in product personalisation is by Israeli start-up myAir. This company produces six types of plant-based snacks, and the different ingredients of these bars manage stress in different ways, e.g. they reduce anxiety, help relaxation, strengthen concentration, make you sleep well, etc. The products are made of fruits and nuts treated with bioactive extracts of plants such as sage, hop, oat or rosemary. Shoppers can decide which bar they should eat based on filling out an online stress-themed cognitive reaction questionnaire and data from their smartwatch.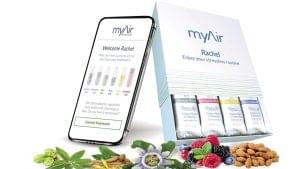 The next big thing
The food industry has discovered and started to use adaptogen medicinal herbs. These intelligent herbs only start working when it is needed, e.g. antihypertensive herbs only become active when the person who takes them have high blood pressure, otherwise they don't do anything. There are only a few such plants, ginseng, garlic, sea buckthorn, chickpeas are like this, and they are now frequently used in energy drinks, ice creams and desserts.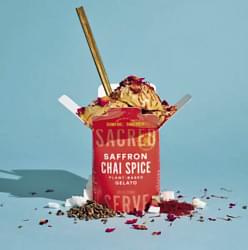 Can you live without it?
Free-from products and meat, flour and sugar alternatives constitute a very complex product category.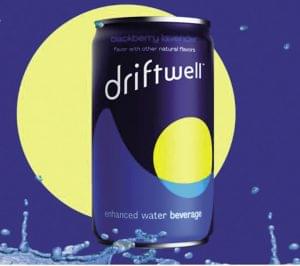 One of the big tasks for food companies is to reduce the salt and sugar content of products, without making compromises in taste and texture. Substituting meat is another key area – perhaps plant-based alternatives will never be as popular as the real thing, but manufacturers are doing their best.
//
More conscious shoppers
Consumer demand is increasing for healthy foods. In SPAR's lifestyle product category there are special (sugar-free and low-sugar), organic, lactose- and gluten-free, conscious (dietary supplements and vitamins) products and sport dietary supplements available to customers. In stores we call attention to these groceries with flags and shelf strips, plus there are thematic pages in promotional leaflets. //
New marking system helps to identify products
During the pandemic demand increased for healthy lifestyle related foods, such as milk substitutes, long shelf life plant-based drinks, vegan and gluten-free products. ALDI was the first to start selling gluten-free bakery items baked in store. Free-from products are added to the assortment based on trend monitoring and customer feedback. In mid-2020 ALDI introduced a new marking system, which gives greater attention to the healthy and eco-friendly lifestyles. Next to the price tags of such products symbols help shoppers to identify the special and free-from food items they are looking for. //
A really trend-compatible meat variety!
Our experience is that consumers are turning towards poultry meat and poultry products, because these are less fat and can be prepared faster at home. Turkey meat fits perfectly into the health-consciousness and weight loss diet trends. We are monitoring the latest trends and the main direction of our innovation work is high meat content. One of the most popular Gallicoop products is high meat content turkey breast ham. //
A product selection that changes every second month
Sales of special foods are growing by more than 10 percent a year, so Tesco keeps expanding its selection of special groceries. What is more, a growing proportion of these are from Hungarian suppliers. About 700 dry goods and approximately 200 dairy products belong the free-from, healthy, organic, vegan, low-sugar or high-protein category. In accordance with consumption trends, the product selection renews every other month. Customers can learn about these groceries from our Eating Well, Feeling Well catalogue. //
New healthy foods in every product group
Lidl Magyarország is waiting for customers with high-quality products that offer value for money, paying special attention to freshness and health. Lidl's fruit and vegetable selection offers 140 different products week after week, a growing number of which are organic. We developed meat product range Pikok Pure with very high meat content, and the products are free from flavour enhancers and preservatives. Lidl has made a pledge to reduce the salt and sugar content of private label products by 20 percent until 2025. //
We monitor the trends
Customers are looking for organic foods and free-from products in dm stores. Demand is the biggest for cereal drinks, breakfast cereals and healthy snacks. The proportion of high-quality free-from products is growing in sales. Dm monitors the trends and makes quick product selection related decisions. //
Tags:
Aldi
,
convenience
,
dmBio
,
egészségtrendek
,
Gallicoop
,
húshelyettesítő
,
Lidl
,
protein
,
Spar
,
termékperszonalizálás
,
Tesco
Related news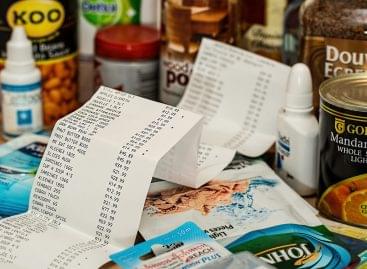 In 2020, the combined turnover of the 15 largest domestic…
Read more >
Tesco launched the rapid delivery service, which would allow the…
Read more >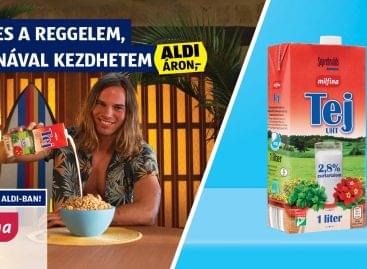 Sorry, this entry is only available in Hungarian.
Read more >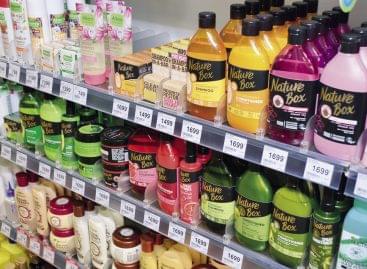 The COVID-19 pandemic made people spend much more time at…
Read more >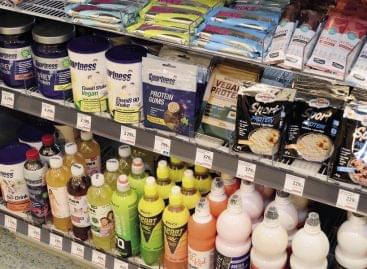 It is very likely that the biggest boom of 2021…
Read more >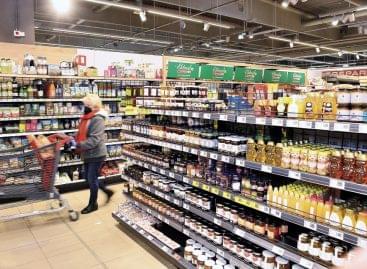 The market of free-from products is really diverse and had…
Read more >