Magazine: 'It is worth building on Hungarian consumers'
Tamás Éder, social president of the Hungarian Meat Industry Association has told at the traditional pre-Easter press conference in Budapest: what the industry needs is understanding and compassion from retailers and consumers, because meat processors are forced to increase prices if they want to stay in the business. Live pig's average price in Hungary has been higher than at the biggest competitors since mid-2016.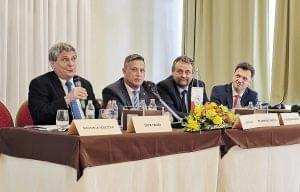 Last year like-for-like meat and meat product export only grew by 4.1 percent. However, in terms of volume the 8.6-percent sales increase in the domestic market compensated for this. Mr Éder pointed it out that production, energy and packaging material costs had increased; salaries in the sector also grew – by 10 percent.
Two days after the Meat Industry Association's event, the Agricultural Marketing Centre (AMC) and the journal Hungarian Agriculture organised a conference in Budapest for the pig sector. Dr Zsolt Feldman, secretary of state at the Ministry of Agriculture told: last year import was worth EUR 411 million in the sector, while export represented a value of more than EUR 330 million. Hungary lost 43 percent of its foreign markets (in value) because of the swine fever. Producing 1kg of pig (live weight) cost EUR 1.2 in Hungary in 2017, while in the USA it cost EUR 0.73 and in Spain EUR 1.03. Mr Feldman stressed that purchasing power had grown by 10 percent and domestic sales had been up 10 percent in the sector – this showed that it is worth building on Hungarian consumers.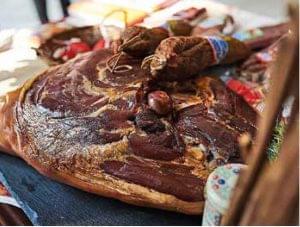 Péter Ondré, managing director of AMC spoke to conference participants about the spring campaign that promotes pork consumption. Tasting sessions are organised in grocery stores and at various events, in Budapest and 14 other cities, where the campaign can reach 500,000-600,000 people. Advertisements are also supporting the campaign.
A roundtable discussion followed after the presentations. Gergely Giczi, deputy managing director of AMC called raw material supply 'the weakest link in the supply chain'. István Horváth, president of the Hungarian Association of Pig Breeders and Farmers mentioned that Hungarian abattoirs aren't efficient enough with their 25,000-26,000 slaughters per week. Tibor Hollósy, vice president of the Meat Industry Association and deputy managing director of KOMÉTA 99 said: it is of key importance for the sector to have companies with an efficient size. //
Related news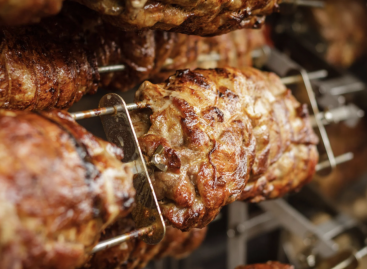 The Ministry of Agriculture, the Agricultural Marketing Center and the…
Read more >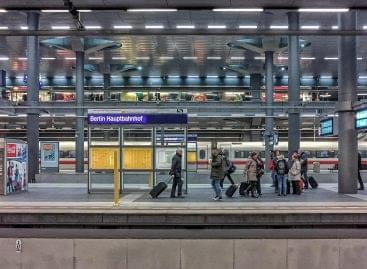 Export expectations for German industry deteriorated in June, according to…
Read more >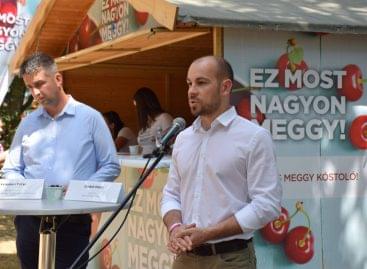 Cherries, peaches, currants, tomatoes, peppers – fruits and vegetables are…
Read more >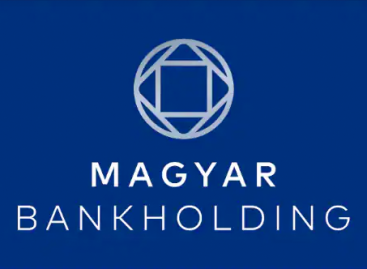 Exceeding expectations, industrial production increased by 9.4% in May, while…
Read more >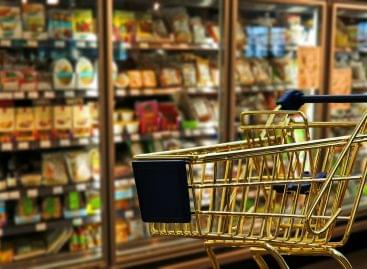 According to the raw data, the volume of retail trade…
Read more >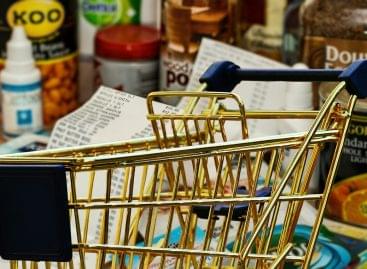 Household consumption may have peaked in May, the population has…
Read more >