Guest nights fell – first of all in the rural hotels
In the first four months of 2008, three, four and five star hotels had a 50 percent occupancy rate. Gross Room Revenue – at current prices – was up 6 percent compared to the prior-year level.
During the period gross ARR (Average
Room Rate) was HUF 17 000 (Euro 67). This index was outstandingly high (HUF 33 800) in
Budapest five star facilities. Budapest four as well as rural four
and five star hotels, on average, enforced HUF 12 800-16 600, while
surveyed three star facilities had HUF 8900-10 400 average room
rates.
Average daily REVPAR (revenue per
available room) was gross HUF 8 400. The highest (HUF 20 200) amount was achieved by Budapest
five star units, the lowest (HUF 3700) amount was reported by
West-Hungarian three star units.
Overall gross room revenue, at current
prices, was up 6 percent. In this reference period, three star Balaton hotels as well as capital city
units reported 6 percent-plus growth rates.
In January-March 2008, surveyed units
registered 1.5 percent less tourism nights compared to the same
period a year ago. Capital city hotels experienced guest night growth
or stagnation. Other hotels (except three star Balaton ones) had
fewer guest nights. In 2008, hotels were not able to repeat the prior
year's successful March and April turnover. Easter 2007 was in
April, while Easter 2008 was in March; this impacted guest night
figures.
In January-April, all Budapest hotel
categories experienced 50 percent-plus occupancy rates, while rural
hotels had 39-47 percent rates. Only the East Hungary based three
star units exceeded this level (50%).
In January, the number of guest nights in Romania fell…
Read more >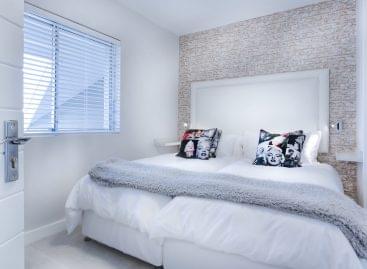 After the restrained spring in tourism, there is a chance…
Read more >