Well-oiled, health-conscious trends
The cooking oil market is rather price-driven as fluctuating ingredient prices and currency exchange rates influence consumer prices very much. For instance volume sales have grown recently but the average price decreased, therefore the market contracted by two-digit numbers in terms of value sales.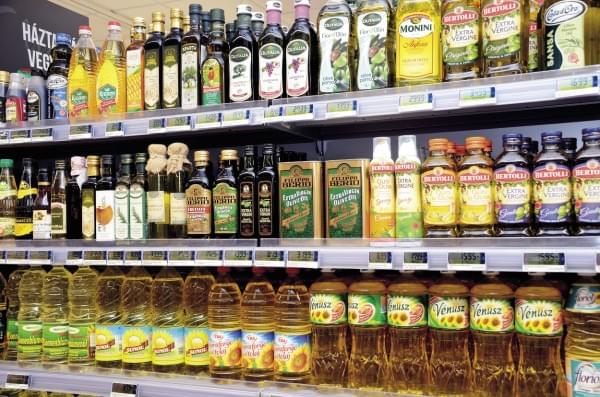 Due to the well-known problem of VAT frauds competition is fierce in the market, but thanks to the retail sector's loyalty the situation improved a lot – informed Dr András Köves, commercial director of NT Kft. He added that in his view the VAT on the product is way too high. According to Brigitta Kosaras, Bunge Zrt.'s junior brand manager, sunflower oil is still the number one pick when consumers buy cooking oil – these products are responsible for 90 percent of total consumption. Bunge's innovation strategy is shaped by the growing demand for cooking oils made from special ingredients. Especially those products are becoming more popular which have beneficial health effects or can be used as an important part of a special diet. Luckily enough retail channels are open to listing these new products. However, the majority of sales in this special oil category is realised by private label products because they are of good quality and they are cheaper than branded oils. Bunge's flagship brand is Vénusz, a consumer favourite for many years. This year the company appears on store shelves with many new products. As part of the launch they start a campaign to educate consumers about their use and benefits. Lots of information is available on product labels because this is the source that is instantly accessible to all customers. The Easter period is one of the high seasons in the cooking oil market, so Vénusz has put 4 new products on the market. Dr Köves told Trade magazin that at the moment they are focusing on building their Kunsági Éden brand and on strengthening its store presence. The popularity of health trends has a positive effect on olive oil sales. Edina Prencsokné Dékány, a brand manager with Maresi Foodbroker Kft. informed us that due to increasing prices sales of smaller (250ml) and cheaper, lower quality products (sansa, pomace) are on the rise. Despite this trend big manufacturer brands' key products remain to be extra virgin oil varieties. Market leader Bertolli (Nielsen: Total Hungary Retail Food Market 2013DJ-2013ON) does its best to offer products at competitive prices – both in and out of promotion. It was a major step forward for the company when in 2014 their products appeared in Lidl stores (Originale and Classico, in an 'in-out' system), while Aldi stores listed 200ml Bertolli Originale extra virgin olive oil spray permanently. According to Rita Habuda Salyámosy, marketing manager of Glatz Hungary Kft., due to the extremely dry weather (Spain) and insect-borne bacteria (Italy) this summer, olive oil producers are likely to increase prices. Glatz Hungary is the distributor of Italian Filippo Berio oils and this year they are adding special products to their portfolio. The company also distributes refined corn germ cooking oil Kronen, which is very popular because it is rich in vitamins and is ideal both cooking, frying and salads.
Related news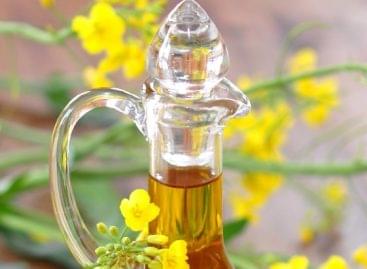 Sorry, this entry is only available in Hungarian.
Read more >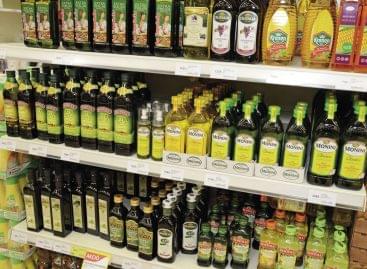 Rising oil prices have once again highlighted the potential of…
Read more >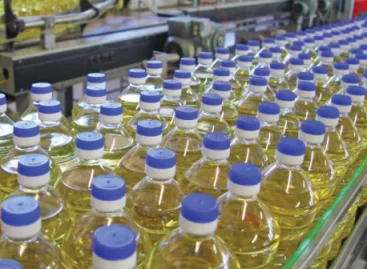 Serbian government has restricted the quantities of wheat, corn, flour…
Read more >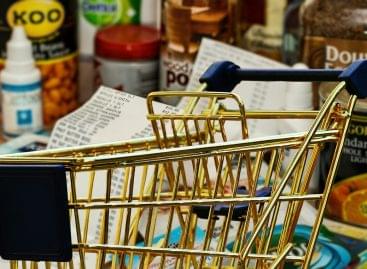 Inflation peaks in the autumn months and then slowly declines,…
Read more >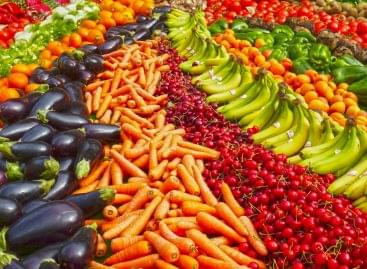 One of the most successful calls of the Rural Development…
Read more >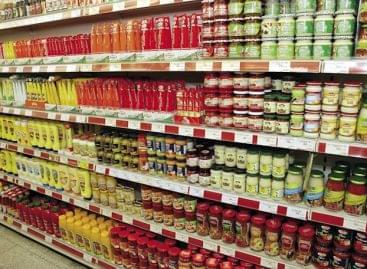 In May, industrial producer prices rose by 32.3 percent year-on-year…
Read more >