Magazine: Life and food can be sweet without sugar!
There is a growing number of conscious consumers in Hungary who pay attention to buy products made using healthy ingredients. Many products are now made without added sugar and/or with low carbohydrate content.
According to information from Szikrai Borászati Kft., 64-72 percent of Hungarians feel they are overweight. Sales director László Torbán talked to our magazine about their innovation work last year, in the domains of no added sugar and low-carb fruit syrups, and 100-percent fruit juices. Sales of the former surged by 32 percent and of the latter increased by more than 20 percent.
Zsolt Hampuk, product innovation director of Update Lowcarb Zrt. reckons that the market keeps expanding and there are more and more market players as well. Update products were selling better than originally planned. U and U Confectionery Production Kft. makes Neapolitan wafers and tea biscuits without added sugar.
Sales director Viktória Hullmann listed some of the products they manufacture: cocoa and lemon Neapolitan wafers in 180g size, mini chocolate coated Neapolitan wafers in 200g size, 160g Mini vanilla rings and 180g Darálós biscuits.
Katalin Nock-Vető, marketing manager of Pek-Snack Kft. told Trade magazin that they had launched a fit product range called Fitt Family last year. Fitt baked goods contain much less carbohydrate than the average and they are rich in fibres.
We learned from Andrea Révfalvi, marketing manager of Detki Keksz Kft. that an increasing number of consumers are living with some kind of food intolerance, and due to this fact sales of free-from products are growing. There are also many healthy people who decide to eat sugar-, lactose- and gluten-free products – actually many dietitians say this isn't a very good idea. The marketing manager revealed that those shoppers who must follow a special diet are much more price-sensitive than those who just follow the trend. Her experience is that the most important sales channels are hyper- and supermarkets, but discount supermarkets are coming up.
Ms Hullmann informed that a big advantage of their products is that they can be eaten not only by consumers suffering from diabetes, but they can also be enjoyed by those follow a low-carb diet. She reckons that the category isn't really price-sensitive: those who must eat this way are forced to buy the products, while those who do it to be trendy don't focus on prices but on the type of the products and their added values.
Pek-Snack Kft. offers a wide range of products, in terms of both type and size. They see dynamic growth in the demand for normal-size products that can be bought one by one. Update Lowcarb Zrt. markets more than 300 products at the moment and they also do home delivery of meals. They sense growing demand for convenience products in the market, and many consumers are already ordering ingredients, products or ready-made meals online. The company has a growing network of snack bars, where they serve low-carb pizzas, hamburgers and street food dishes. Szikrai Borászati Kft.'s main target group is children and young consumers. They believe that quality is key in this product category too: few people will believe that a product is healthy if it doesn't taste and look good.
Maspex Olympos Kft.'s Apenta carbonated soft drink is also available without added sugar: Apenta Light products can now be bought in 5 flavours. Brand manager Gábor Halász told our magazine: since October 2018 Apenta+ functional drinks have also been marketed in two sugar-free variants – they are called Apenta+ Fit and Apenta+ Relax. Szikrai Borászati Kft.'s most popular product ranges are the 33-percent fruit content, 0.7-litre PET bottle Piroska Light fruit syrups and the 0.7-litre shrink sleeve 'Fitt' Piroska fruit syrups. From Pek-Snack Kft.'s three types of fit baked goods the plum and the cocoa varieties are a bit more popular than the salty one. Because of this the company has decided to focus on the salty direction in their innovation work. The company's experience is that besides low-carb products, there is also consumer demand for free-from products, so they are now busy developing free-from products.
Update's most popular products are salty and sweet baked goods. Their vanilla cream and jam filled doughnuts keep breaking sales records. Soon they will launch new convenience products and will try to bring back an ancient type of wheat. U and U Kft.'s best selling products are cocoa and lemon Neapolitan wafers, followed by mini chocolate coated Neapolitan wafers, Mini vanilla rings and Darálós biscuit. At the end of 2018 they put a 65g Neapolitan wafer on the market in cocoa, lemon, Turkish hazel and strawberry flavours. Detki Keksz Kft. is the market leader in the sugar-free biscuit category. In 2018 they relaunched the company's popular biscuit with a new recipe and packaging, called Sugar-free Sweet. They also put the sugar-free Cookies product on the market last year, in two versions. Those who are sensitive to gluten can choose from three types of salty KexChips. In the second half of 2018 Detki Keksz will introduce lactose-free sweets for both children and adults. //
Related news
In the spring of 2022 new flavours join Mizo light…
Read more >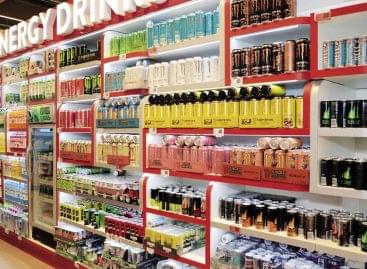 György Galántai, sales director of Hell Energy Magyarország Kft. reported…
Read more >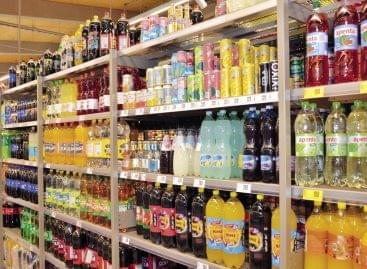 Ildikó Zubály, brand manager of Szentkirályi Magyarország told our magazine…
Read more >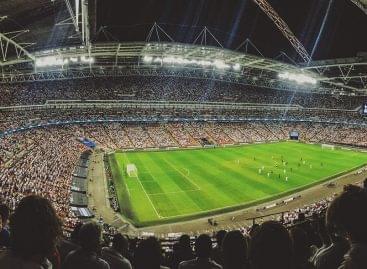 2021 was a year when the Olympic Games were held.…
Read more >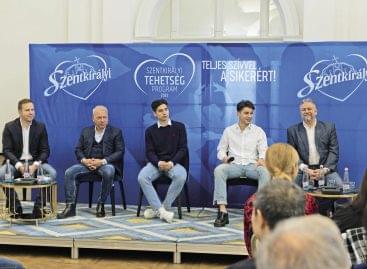 The Mastercard Sport Economy Index has revealed that Europeans are…
Read more >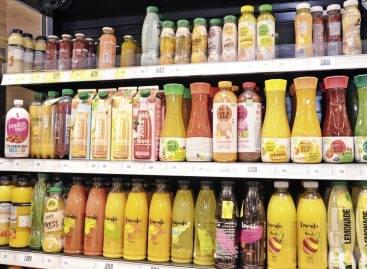 There are functional fruit juices, low-calorie functional waters and sports…
Read more >