Consolation in wine?
According to conservative estimates, the Hungarian market of quality wine is worth somewhere between HUF 4-5 billion. Apart from gastronomy, the promotion of quality Hungarian wines is also regarded as a priority by the latest generation of restaurants. – With the development of quality wines, consumers have began to demand quality as well – says Kálmán Balog, sales director of In Vino Veritas. According to a survey conducted by GfK Hungária about Hungarian wine consumption habits, wine is consumed in 52 percent of households and the average amount spent on a bottle of wine is HUF 800. – Sales of wines representing a good price/value ratio are growing, while demand for cheap wine is shrinking– says Zoltán Lóska, winery manager of Integrált Borgazdaság Zrt. As a substantial part of new restaurants are positioned above the average, these usually offer higher than average quality wine as well. 18 percent of people who drink wine belong to the "gourmet" group, while 25 percent are fastidious consumers who also want quality. These are also the people who go to quality restaurants. According to the findings of the survey, the majority of them are quite conservative and not very open to new flavours. – Supply is excessive in the wine market and consumers are quite open to trying new wines – disagrees Imre Velez, director of Velezvin. This is true for cheaper Hungarian wines and for mid-category imports as well. The majority of consumers are not aware of the fact that most wines imported from outside Europe contain additives. This does not apply to European or Hungarian wines. Almost 50 percent of Hungarian consumers prefer red wine. 30 percent drinks white wine, while rosé is preferred by 8 percent. Sweet wine is the favourite of 25 percent, semi-sweet is preferred by 21 percent, semi-dry by 12 percent and dry by 20 percent. – Current taste favours lighter wines with more aroma – says Imre Velez. The number of people who prefer dry wine is growing while sweet wine is losing popularity. Seasons can also influence the popularity of different types. International trends also have an influence on Hungarian wine consumption habits. Drinking rosé wine is probably the first major trend of the 21st century in the wine market. One out of five bottles sold in the French market is a rosé, which is growing at the expense of red wine. The preference for quality is growing at a faster rate among restaurant guests than among other consumers. Within a specific price range, consumers usually prefer wines of Hungarian origin. The selection of wines offered in restaurants depends on the character of the place, its size and storage capacity. In "average" restaurants, 5-6 white, 1-2 rosé. 7-8 red and 2-3 Tokaji wines are offered normally. In more expensive restaurants, the assortment can be much wider, with very expensive specialities. In premium category restaurants, 2 wines from each wine region should be available. The popularity of imported wine seen in retail is not yet reflected in the HoReCa sector.
Budapest Airport is prepared for the recovery of airport passenger…
Read more >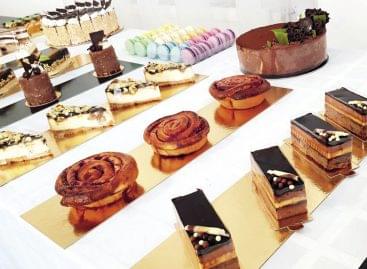 In January the guild launched its new talent development programme…
Read more >
Sorry, this entry is only available in Hungarian.
Read more >