Safe, unique and sustainable – already during production
DS Smith Packaging Hungary is present in the Hungarian packaging market with a wide range of shelf-ready and industrial packaging solutions and display bases. The company believes that it is important for consumers to find the product they need quickly on the crowded shelves of supermarkets. Good packaging designs can make a
product stand out from the crowd and once shoppers notice a product, they are more likely to buy it – explained Gabriella Sinka, sales manager of the company's FMCG segment. DS Smith Packaging Hungary's software helps partners understand the advantages of new packaging designs, which can give them sales growth, reduced costs and a more sustainable operation. Together with partners, the company's experts analyse how packaging can contribute to the success of marketing work and how it can communicate with shoppers at the point of purchase. Packaging can also save the goods from damages and optimise storage space use.
STI Petőfi Nyomda Kft. is an expert of packaging materials that manufactures retail- and shelf-ready packaging solutions, transport and safety packagings, folded boxes, labels and in-store displays. Head of the company's sales group Adrienn Apró called our attention to another important role of packaging: protecting goods against counterfeiting. Packaging designs cane be equipped with several different safety features – both visible and invisible ones. Sales director György Kolozsvári stressed that sustainability and environmental protection have become part of their daily work. Today there is nothing special about using FSC-certified materials in production. STI Petőfi Nyomda keeps winning 'Green Company' awards because they use no harmful materials in production. At the moment the company is busy installing two new machines – the result of a HUF 1.5-billion investment – in its Kecskemét factory, a Heidelberg UV printing press and a Bobst die-cutter.
CHEP provides equipment pooling services, which is basically the shared use of high quality standard pallets and containers by multiple customers. Pooling is a strategic business option for companies that wish to reduce capital expenditures and improve supply chain operations. Kálmán Szabó, managing director of Chep Magyarország Kft. explained that the company's business model is based on the continuous reuse of pallets which makes it possible for its customers to minimise packaging waste, which then has a positive impact on aspects such as waste production, energy consumption and CO2 emissions. Thanks to the size of CHEP network, partners can optimise their transportation costs: proximity to service centres reduces platform transport distance. The company offers supply chain solutions at global level for FMCG manufacturers and retailers, in more than 60 countries. CHEP's 11,500-plus employees and more than 275 million pallets and containers deliver comprehensive coverage and exceptional value, supporting more than 500,000 customer touch-points for global brands such as Procter & Gamble, Sysco, and Nestlé.
Ferenc Polgár, managing director of P&P Budafok Kft. reminded us that from 1 May 2017 EPAL-EUR and UIC-EUR pallets aren't exchangeable any more. Lajos Szabó, managing director of iData Kft. informed that the counterfeiting of EUR-type pallets causes great problems, which can be tackled by tracking the vehicles or the pallets.P&P Budafok Kft.'s main profile is the manufacturing of recycled pallets, using green technology. They collect US- and Chinese-made one-way pallets and recycle them to make pallets. The company's experience is that recycled one-way pallets are the most popular, they are of very high quality and cost less than pallets made from new raw material. P&P Budafok Kft. keeps developing and innovating, for instance this spring they built a new drying chamber: thanks to this step, they can now provide partners with ISPM-certified pallets. //
Related news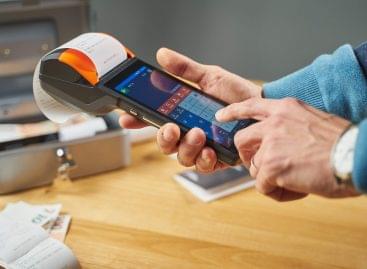 The biggest companies are putting new innovative products on the…
Read more >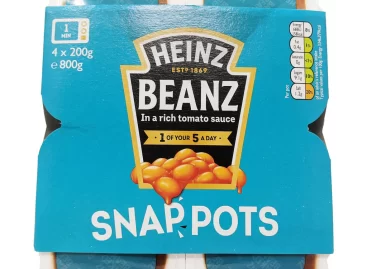 Heinz and Tesco has collaborated on a soft plastics recycling…
Read more >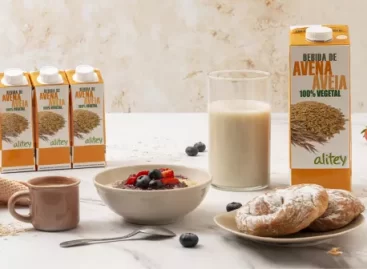 Spanish retailer Mercadona has changed the recipe of its oat…
Read more >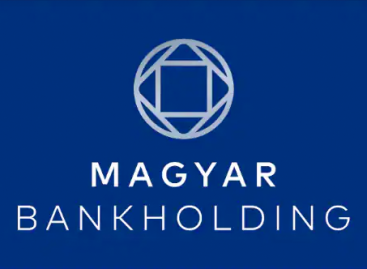 Exceeding expectations, industrial production increased by 9.4% in May, while…
Read more >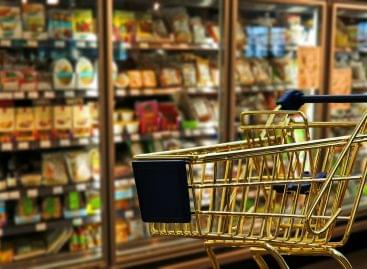 According to the raw data, the volume of retail trade…
Read more >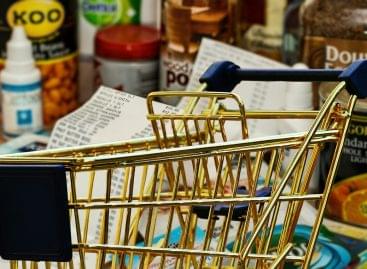 Household consumption may have peaked in May, the population has…
Read more >