Magazine: Beyond the candy mountain
The market of candies, lollipops and chewing gums is very colourful. There are old favourites such as gummy candies and there are new, functional products as well. One thing is true for all of these products: shoppers buy them on impulse.
I.D.C. Hungária Zrt. is one of the biggest players in the functional candy market with their Verbena herbal candies. Sales of Verbena products had been growing rapidly in the last few years, but this year the sales growth slowed down due to distribution reasons – explained Katalin Gyenese, marketing manager of I.D.C. HUNGÁRIA Zrt. She added that seasonality affects functional candies the most: their sales jump in the autumn-winter months when many people catch a cold.
The brand has come out with three flavours in the gummy candy segment as well, in order to offer parents a healthier choice. Verbena candies are now also available in 32 rolls format: this packaging type sells best in the checkout zone. Ms Gyenese revealed that this autumn Verbena products get a new packaging design. As regards innovation, due to the growing consumer demand for sugar-free candies – as more and more people pay attention to their sugar intake – Verbena is going in this development direction as well.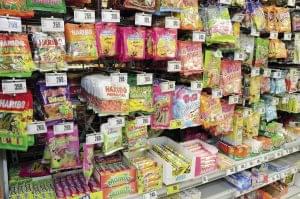 G.I.F.T. Kft. is present in Hungarian shops with Juicee Gummee gummy candies. Brand manager Zsuzsa Pál-Fekete told Trade magazin that last year sales of their product increased by two-digit numbers. It is characteristic of the price-sensitive market that in 2016 the company reduced product weight from 100g to 80g and offered them at lower prices, and sales augmented considerably. Sales of the new, extruded gummy candy products keep growing. G.I.F.T. Kft.'s candies have an excellent price-value ratio. This year they put the Happy Faces and Desserts gummy candy products on the market.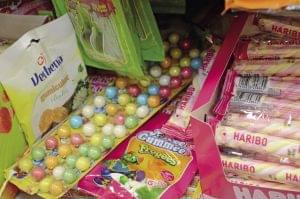 Lollipops only make up for less than HUF 1 billion sales from the total sales of HUF 20 billion of the candy market – we learned from Sándor Sánta, managing director of Chocco Garden Kft. There is a new, special product in the Chocco Garden portfolio: a lollipop range made by the US market leader company Original Gourmet – the company's 31g large-sized lollipop has won the 'World's Best Lollipop' award at a professional forum. Lollipop is primarily a summer product, but sales are less seasonal than in the case of ice cream. The product sells well at petrol stations and in small shops too.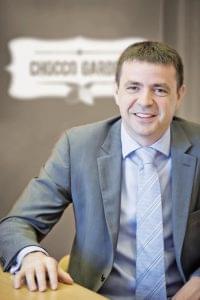 Sándor Sánta
managing director
Chocco Garden
As for the new US lollipop, it is a premium product that is lactose- and gluten-free, and it is available in several flavours, from cotton candy to strawberry-banana. What about the chewing gum category? According to Euromonitor's Passport report, in 2016 both value and volume sales were up 2 percent and reached HUF 18.2 billion in value and 2,000 tons in volume. Sales grew the most in the segment of chewing gums made with sugar, but the market share of sugar-free chewing gums is much bigger. In September Chocco Garden launched a new product: chewing gum that comes with collectible figurines. //
Related news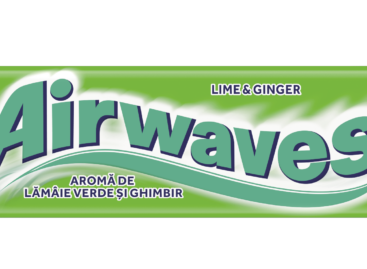 Az Airwaves® márka 2019 óta most először fejlesztett ki egy…
Read more >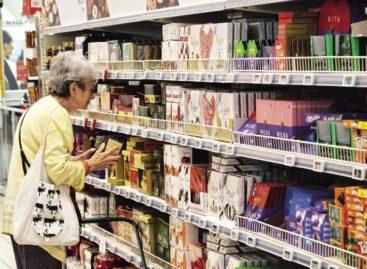 Rugalmassága és a vásárlók erős igénye az újdonságokra – ez…
Read more >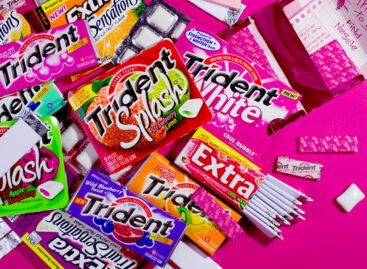 Mondelēz International has completed the sale of its developed-market gum…
Read more >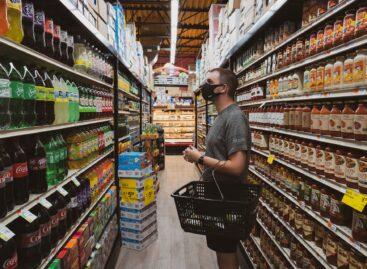 In October 2023, according to both raw and calendar-adjusted data,…
Read more >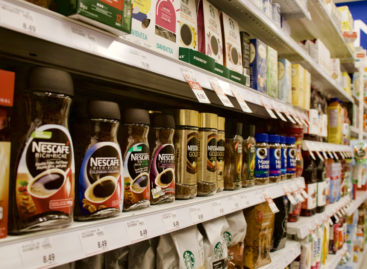 This year, after the strengthening experienced in the first half…
Read more >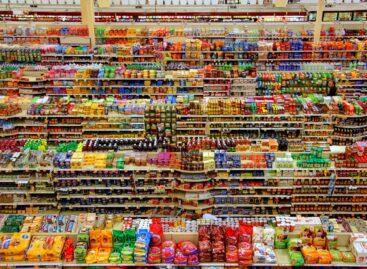 According to the plans of MOHU MOL Waste Management Zrt.,…
Read more >