Bar trends, fashionable cocktails
Viktor Molnár, Bacardí-Martini's portfolio brand manager: "Most bars reopened after the pandemic, but many workers didn't return to the sector. Even new places are opening and the main target group of bars is people with an income that is high enough to pay for more expensive, premium quality cocktails." There are many bartenders missing from the sector; there are also quite a few newcomers, but many lack the necessary skills and it takes a lot of time to learn this trade. This is a big problem as there can be busy evenings when the level of service isn't good enough in bars.
Old guests, new drink lists
Trends haven't changed much during the pandemic. This is very well indicated by the fact that it took minimum six months after the reopening for bars to compile new drink lists. Premium mixer drinks have never been in a better position. RTD and premix drinks were also available before Covid-19, but they aren't really trendy in Hungary yet. In the RTD segment Bacardi is the market leader with the Breezer product range.
Miklós Hubai, brand ambassador of Beam Suntory (Heinemann): "The past year brought a few surprises for the bar segment. After the reopening last spring, bar life was booming in the country and around Lake Balaton, but business was slow in Budapest. This trend turned around in the autumn, and it is now Budapest where bars are busy, while the rest of the country is waiting for nice the weather and guests to come back. There is a workforce shortage all over the country."
Better drinks and less effort needed
When people were forced to stay at home during the pandemic, everyone had to do everything themselves – and this was also true for making cocktails. The positive side of this was that people started trying making various types of classic and new cocktails. Demand is in now increasing for premium and super premium drinks in bars. In the RTD category simple drinks such as Jim Beam and Cola sell well.
Zoltán Rácz, brand ambassador of Pernod Ricard: "Life is more or less back to normal on the Hungarian bar scene, but we haven't reached the pre-Covid level yet. My feeling is that full recovery will take a long time. Since many people quit the profession, salaries increased as bars had fewer bartenders to choose from. This year perhaps the most important topic in the Hungarian Bar Association was finding and training the new generation of the trade."
It is a positive change after the pandemic that cocktail lovers have started drinking premium cocktails, and they are more willing to try new creations. Those who drink quality drinks are still a bit sceptical about RTD products. //
On the two sides of the bar – trends in 2022
USA is always the trendsetter for the rest of the world, and what we can see there is that premiumisation drives the development in the world of cocktails too. Margarita, Negroni, Martini and Old Fashioned – these classics are trendy again, because many people want to drink easily understandable, 3-4 component cocktails. In 2022 bartenders use more fruit and vegetables for cocktails – and not only as decoration.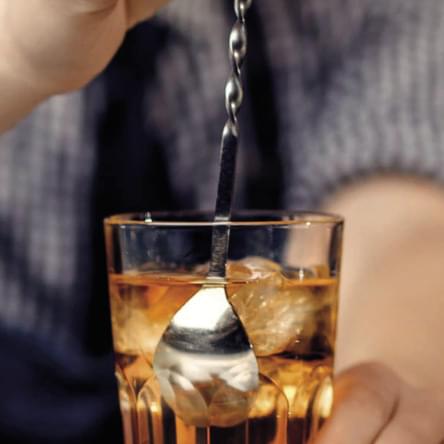 Consumers are more attracted to bitter drinks than before. The bubble trend doesn't seem to lose force; on the contrary, it is strengthening, especially in the case of champagnes and sparkling wines – people drink the cocktails made with these from dusk till dawn. Experts say more tequila will be sold in the USA in 2022 than vodka. People are discovering the complex taste of premium category tequilas, drinking it like it was cognac.
Take away cocktails have lost their popularity with the end of the pandemic, but people have remained interested in making cocktails at home. Bars are happy to share their knowledge with guests in the form of courses. Those who don't want to mix at home can buy premium RTD drinks – these became trendy already pre-Covid, but their sales jumped 43% in the first year of the pandemic. //
Cocktails everywhere
An IWSR report from last year found that 8% of the alcohol content in drinks will be used in ready-to-drink (RTD) products by 2025. There are two factors behind the re-discovery of RTD cocktails: the pandemic and the current premiumisation process. They are convenient, they offer value for money and they are tasty – there is nothing consumers shouldn't like about bottled premium cocktails. US alcoholic drink delivery platform Drizly did a survey, according to which Generation Y represents 62% of RTD cocktail buyers, Generation X purchases 23% of these products and Generation Z has a 9% share in sales. In the USA basically there is no well-known cocktail type which isn't available in bottle, aluminium can, bag-in-box or PET bottle format.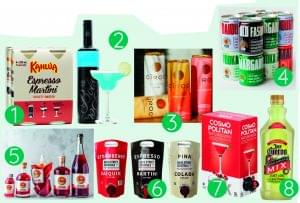 //
Sober-minded!
No/low alcohol drinks see their popularity rising – in Hungary this trend is most visible in the beer category. Global sales will increase by more than 30% between 2022 and 2024, primarily due to the health trends and the changing consumption habits of young people. 'Sober' bars and pubs are opening, and not only mainstream but also craft beer brands are launching non-alcoholic product variants.
Something similar started in the world of spirits too, for example Bacardi came out with a no/low alcohol product called Palette. The quality of alcohol-free spirits is improving, but it must also be mentioned that they often cost more than the average premium spirit. A recent IWSR survey has found that only 17% of no/low alcohol drinkers choose these products because they are teetotallers; 43% of no/low alcohol buyers drink the alcoholic versions at other times. Alcohol-free spirits are first and foremost recommended for cocktails and other mixed drinks.
Péter Gózon, brand ambassador of Bacardi in Hungary told our magazine: the level of no/low alcohol consumption in Hungarian bars is so low that it is almost unmeasurable. He thinks that the young generation is more open to trying these drink types, because they are more conscious consumers and alcohol is less trendy among them. In general it can be said that Hungarian consumers show the biggest demand for beer from no/low alcohol products.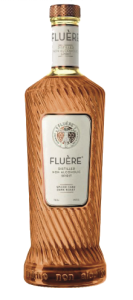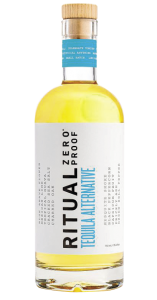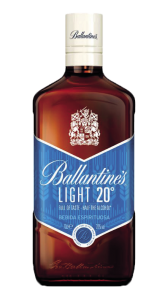 //
They mix so well!
Not only gin and vodka are paired with tonic anymore – preferably with premium and super premium ones that cost HUF 500-900 per 150ml or 200ml in shops – but also rums, tequilas and vermouths. Viktor Molnár told our magazine that more and more grocery stores now sell one of these mixer drinks on a permanent basis. In the HoReCa channel they have been selling very well for quite a while. Not only imported products, but also up-and-coming Hungarian brands such as &T tonic or Balatonic.
Miklós Hubai pointed it out that from premium mixer drinks demand is the biggest for tonics. Gin and tonic is still trendy in Hungary and the G&T offering of bars can be diversified by using different tonic types. Besides these it is ginger ale that sells very well. Most bartenders know the selection of available mixer drinks very well. //
Related news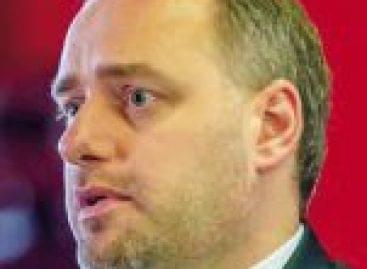 n 2021 the Guild of Hungarian Restaurateurs (MVI) teamed up…
Read more >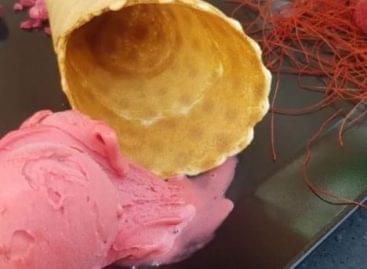 Sorry, this entry is only available in Hungarian.
Read more >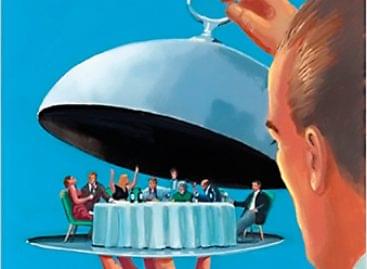 Sorry, this entry is only available in Hungarian.
Read more >
Sorry, this entry is only available in Hungarian.
Read more >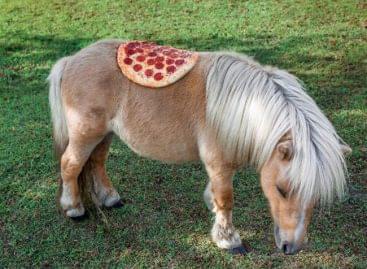 Sorry, this entry is only available in Hungarian.
Read more >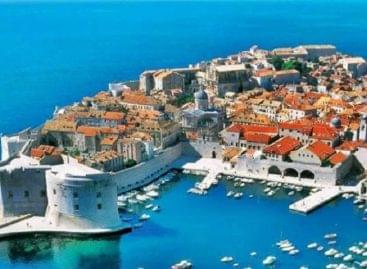 In the first half of the year, 5.7 million tourists…
Read more >