Magazine: Restructuring and renewal
Unilever Magyarország Kft.'s experts quoted Nielsen data to reveal that the shower gel market expanded by 2.09 percent in value in 2020, while in volume sales it stayed put. Value sales of women's products augmented by 4 percent and volume sales grew by 1 percent. Skin innovation brand manager Anita Nagy told: Unilever is the market leader in the category with a 38.4-percent share. Shower gel sales soared and had a 29-percent share in discount supermarkets. In 2020 shower gels bigger than 400ml realised 30 percent of sales.
Gabriella Farkas-Pogács, Henkel Magyarország Kft.'s senior brand manager informed that the engine of sales growth was women's and children's shower gels. Volume sales of the company's Fa products grew significantly, while the general market performance was stable. Shoppers aren't loyal to brands in the classic sense – they use several products in parallel. Consumers also like to trey novelties and add new products to their shower gel selection.
Dr Imre Bándi, Caola Zrt.'s CEO underlined that the COVID-19 pandemic created a huge demand for hygiene and washing products in 2020. Shoppers didn't only want to buy hand sanitisers, but also shower gels, shampoos, soaps, etc. to get rid of bacteria and viruses. He reported that there was shift in sales towards discount supermarkets, hypermarkets and online shops. These days men also pay more attention to what kind of shower gel they buy, giving preference to quality products with natural components.
Refreshed to be more sustainable
Henkel Magyarország Kft.'s Fa brand has a big and diverse product portfolio that contains Divine moments shower creams, Creme&Oil Cacao shower creams and Fa Men Sport shower gels with a 2in1 formula. In the summer of 2021 Fa shower gels go through a complete renewal: not only the product designs are refreshed, but also big steps are taken in the direction of sustainability and natural formulas. Henkel is cutting the proportion of 'virgin' plastics in product bottles and increasing the quantity of recycled plastics. What is more, every formula is now vegan and contains 94 percent natural ingredients. New and limited edition Fa products will come out in the summer.
Hygiene in focus
Unilever Magyarország Kft. is present in the shower gel market with two major brands, Baba and Dove – from these two Baba is the market leader and its most successful variant is the 400ml Lanoline shower cream. The Nyári Élmények product range – which was launched in 2019 – also became very successful really quickly. In this product line an apple and pomegranate version called Almafröccs will be launched this summer. From Dove the most popular product is the Deeply Nourishing 250ml shower cream, which utilises the Nutrium Moisture technology to make the skin soft. This year's new Dove line is Care&Protect: these products contain antibacterial ingredients and a hydrating formula.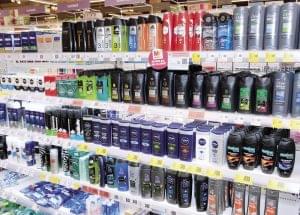 Successful brands join forces
Caola Zrt. is realising a greenfield investment to build a new production unit in 2021-2022. At the same time the company is expanding its personal hygiene and Caola Medical product selections. In 2020 all Caola production lines were manufacturing Caosept disinfectants.
The company gives priority to establishing cooperation between Hungarian companies with strong brands. This is how Caola Zrt. and Levente Balogh, president and co-owner of Szentkirályi Magyarország Kft. have teamed up to unveil the Vízangyal product line this year, which consists of shower gels, body lotions, hand creams and liquid soaps and all of them are made with Szentkirályi mineral water – informed Dr Imre Bándi. Vízangyal products make their debut in Rossmann drugstores. //
Shower gel: 141,000 hectolitres sold in a year

Shower gel is in the top 10 of the drug categories audited by Nielsen. Retail sales were up 3 percent and exceeded HUF 23 billion in the March 2020 and February 2021 period. Volume sales edged up 1 percent and reached 141,000 hectolitres.
Hungarians purchased 45 percent of shower gel in drugstores (in value). Manufacturer brands had a nearly 90-percent market share in value. 201-250ml shower gels realised 35 percent of value sales, but their performance worsened by 5 percentage points. Products bigger than 400ml increased their value share by 7 percentage points and were already at 29 percent.//
Related news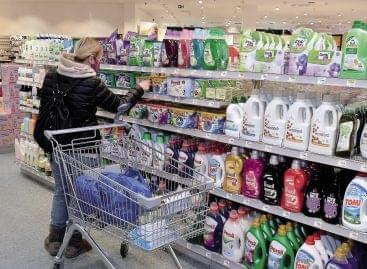 According to Yvette Krubl, Procter&Gamble's communications PR manager in Central…
Read more >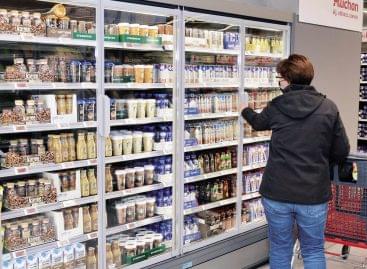 In the last few years the iced coffee category was…
Read more >
Gin's share in the Hungarian spirits market is 2.26 percent…
Read more >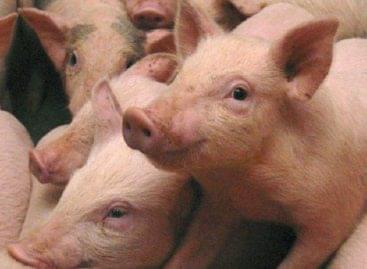 In view of the extraordinary economic situation caused by high…
Read more >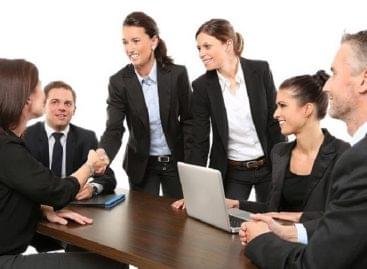 In June, the average monthly number of employees increased by…
Read more >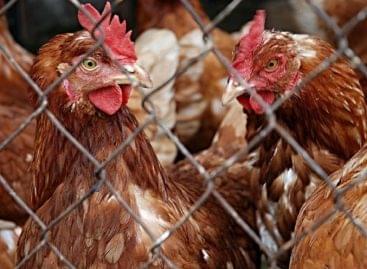 The outlook for Hungarian agriculture has further improved, with the…
Read more >