Magazine: Sales growth in the pet food market
Pet food sales developed by two-digit numbers last year.
Dániel Nagy, customer marketing expert of Mars Magyarország Értékesítő Bt. told our magazine that sales are growing month by month, without major changes in the market shares of pet food manufacturers. This means that a growing number of people are spending on pet food and various accessories, and there are more pets in households. Mr Nagy added that the top 3 categories are dog treats, and dog and cat food in aluminium foil bag. In the dog food market canned food is still dominant, but the segment's share is shrinking. As for cat food, single-serve wet food sales have grown the most and they now make up for half of the market.
According to Klaudia Hámori-Kamocsár, brand manager of Nestlé Hungária Kft., the popularity of dog treats has kept growing, at a 17-percent rate in value (say data by Nielsen). In the cat food segment aluminium foil bag varieties are the most popular in terms of both value and volume. Last year discount supermarkets strengthened their market leader position and the sales growth remained above 10 percent.
Ádám Szitai, commercial director of Partner in Pet Food (PPF) said convenience and quality are important factors in pet food buying, but the so-called economy segment still represents more than two thirds of the market in volume. In Hungary the proportion of pets fed with proper pet food instead of household leftovers is still below 40 percent, so there is room for sales growth.
Tamás Pandzarisz, managing director of Panzi-Pet Kft. talked to Trade magazin about strongly decreasing sales in the fish and bird food segments. At the same time the number of dog owners has been growing for years. The managing director's experience is that the market is going in the direction of small-portion products and more flavour variations.
Innovation work by Mars keeps focusing on treats and single-serve wet pet food. Mr Nagy told: they gave Pedigree treats an overhaul and market sub-brands such as Pedigree Jumbone, Pedigree Rodeo and Schmackos with different colours. In the single-serve wet cat food segment the company launches a premium Sheba product: Sheba Perfect Portion is very tasty and is easy to portion, so that cats always get fresh food.
One of Purina's big advantages in comparison with private label products is the expert background, which makes it possible to utilise innovative technologies for making super-premium products.
Ms Hámori-Kamocsár told: new Felix Shreds cat food is made using a special cooking method, and the tasty sauce makes the meat shreds even more delicious for cats. Gourmet Gold Melting Heart paté is special because there is a delicious sauce inside. As for dog food, the company sees the biggest potential in developing the treat portfolio. In line with the natural trend, this year a new range is added to the AdVENTuROS portfolio. These products are characterised by high protein content and superfood ingredients such as cranberries.
In 2020 the PPF group rolled out a very special innovation: the Polaris super-premium pet food range – the fresh meat content of these products is very high, and they are also rich in protein, plus they contain herbs, superfoods and immune system strengthening Macrogard. These pet foods are cereal-, gluten- and soy-free. Mr Szitai revealed that they are going to add new products to the portfolio in the second half of the years – natural products made for cats. Polaris products are available in specialist pet food shops. He added that sales of the Prevital cat food brand were developing so fast in the last few years that it is now bigger than some of the prestigious multinational brands.
In May Panzi-Pet Kft. will debut with several new products at the Inter Zoo trade fair in Nuremberg. Modern packaging and special ingredients characterise these pet foods. The company is really proud of the fact that they weren't only the first in Hungary to manufacture hypoallergenic pet food, but it is also them who introduce the first cereal-free, super-premium dry pet foods to the Hungarian market. //
Related news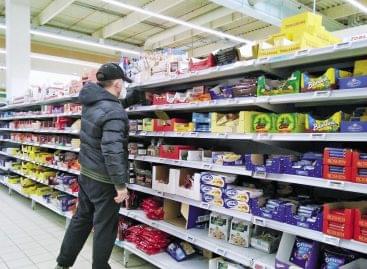 Chocolate, wafer and biscuit sales were affected very much by…
Read more >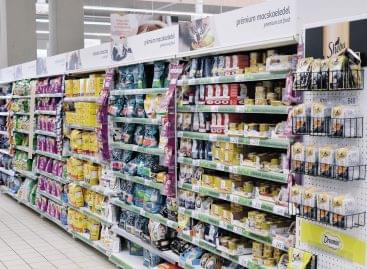 Pet food is one of those product categories where the…
Read more >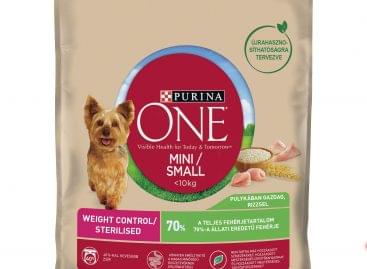 From April new products are available in the Purina ONE…
Read more >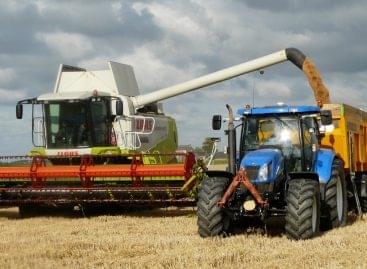 The Renewable Countryside, Renewable Agriculture Program provides and strengthens Hungarian…
Read more >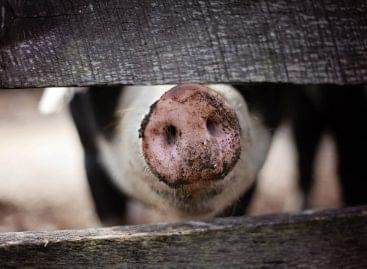 The Romanian authorities have decided to destroy another 25,000 pigs…
Read more >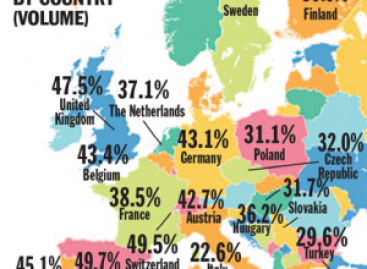 First published in 1998, PLMA's International Private Label Yearbook now…
Read more >