Premiumisation in the fruit juice market
András Palkó, marketing operations manager of Coca-Cola HBC Magyarország told our magazine that fruit juice volume sales slowed down a bit in 2019, but value sales kept growing at a 5-10 per cent rate. This trend also manifested in the ever-bigger Cappy portfolio, where sales increased above the average. Sales developed the fastest in the discount supermarket channel, where the volume growth was 10 per cent. Filling stations also performed well, as sales in this channel improved by 16 per cent in both value and volume.
Sió-Eckes Kft.'s senior brand manager Anita Pusztai talked to us about private label (PL) products being the biggest winners of the growth trend. Among brand manufacturers, Sió-Eckes Kft.'s sales increased the most in 2019, thanks to the company's Sió and Hohes C brands. Sió-Eckes is trying to compete with PL fruit juices by making juices from premium quality fruits, which offer the best and fruitiest taste. Besides classic retail channels, those places are becoming more important in fruit juice sales to which shoppers have easy access, such as breakfast restaurants, bakeries, office and school cafeterias, petrol stations, fast food restaurants and national tobacco shops.
Melinda Kun, product manager of Rauch Hungária Kft. pointed it out that in 2019 the fruit juice market stagnated in volume, but value sales augmented by 5 per cent. Sales by Rauch Hungária managed to increase above the average, at a nearly 8-per cent rate. Sales of Happy Day, Rauch Juice Bar, Yippy and Hey-ho products grew more than the average. Ms Kun opines that the market share of PL fruit juices is above 30 per cent in value.
In the second half of 2019 sales of the Márka Fruitica range were higher than in the first half of the year, in terms of both value and volume – revealed Márka Üdítőgyártó Kft.'s marketing director Adrienn Horváth. She added that shoppers prefer the products made by Hungarian enterprises. In 2019 the company signed agreements with discount supermarket chains several times, thanks to which their in-out type presence in these stores was ensured. Márka's fruit drinks did the best in the stores of independent wholesalers.
László Torbán, sales director of Szikrai Borászati Kft. informed Trade magazin that the firm's sales performance improved by 8 per cent last year. This achievement is something really special in light of the fact that 2018 was a very strong year for the company.
We learned from Mihály Kozma, sales director of Garden Juice Kft. that the summer season was a bit weak for the fruit juice manufacturer, but from the autumn sales were better than expected so 2019 turned out to be a good year for them. Patrícia Peres, Maspex Olympos Kft.'s brand manager spoke about Topjoy being one of the top brands in the market as regards value sales. Olympos is the second biggest brand in the large-sized PET bottle segment. In January 2020 the Light range rolled a new, 0-per cent added sugar product in peach-apple flavour.
Ms Horváth: 'In 2019 our best-selling product was the 1.5-litre Multivitamin fruit drink and the 1.5-litre Red Multivitamin produced the biggest sales growth. Peach and apple Frutica products strengthened their market positions. This year the company will launch two new and another two new-type flavours.' Ms Kun: 'Being founders of the Austrian PET2PET initiative, our plastic recycling rate is higher than the EU requirements. 50 per cent of the plastic we use in bottle making is recycled, and the fruit juices and teas under the Rauch Juice Bar brand are marketed in 100-per cent recycled rePET bottles.'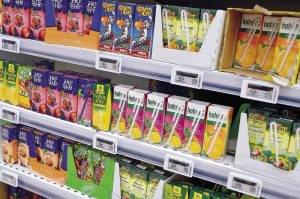 Ms Pusztai reckons that carton and PET packaging designs are dominant in the fruit juice market; glass bottles only have a 5-per cent market share. She told: 'On the go products are more and more important. To satisfy this need, we came out with the 0.5-litre Sió portfolio in 2019, and we also pay special attention to the availability of the 0.25-litre variant of our Hohes C brand. Demand keeps growing for low-sugar fruit juices and this can also be seen from the great success of our SIÓ Light product line.' In line with the on-the-go trend, in early 2020 Sió-Eckes Kft. launches the 0.2-litre variant of premium, high fruit content Natura fruit juices in the most popular flavours. In May 2019 they came out with Sió Smoothie products: the extraordinary taste experience that they offer is the result of the fantastic combination of the flavours of fruits. Only 6 months after the debut, the Sió Smoothie range boasts a 46-per cent market share in value.
Early last year Cappy products appeared in carton packaging too, in apple, peach and fruit mix variants. Mr Palkó: 'Consumer demand is on the rise for mix products, which guarantee a new and special taste experience that motivates for trying new fruit juices. Shoppers want premium products with high fruit content. Cappy Lemonade was launched last year and they are massively popular. Shoppers also like the Fruit Mix, Citrus Mix and Berry Mix products. Anna Cholnoky from Maspex Olympos Kft. revealed that this year the company introduces 3 new flavours in the small bottle range: tangerine, forest fruits and blue grapes. She added that Topjoy Fruit+H2O products are the perfect refreshment, made from fruits (42-50 per cent) and water, without preservatives, artificial flavours, colours or sweeteners. 1.5-litre Topjoy fruit drinks are marketed in bottle packaging and this year two new flavours came out – both of them are made without added sugar: early this year Topjoy Light hit the market in tropical fruits and red berries flavours. Vilmos Várkonyi, senior brand manager of Maspex Olympos Kft. talked to Trade magazin about how successful 2019 was for their Kubu brand, which is the market leader in the branded children's drink category.
Garden Juice continues making fruit-only products this year. For the summer the company is preparing with new flavours and packaging designs – informed Mr Kozma. For Szikrai Borászati Kft. the main innovation direction is functional drinks with high fruit content. Mr Torbán told: in volume, their best-selling products are peach, apple and orange juices. //
Related news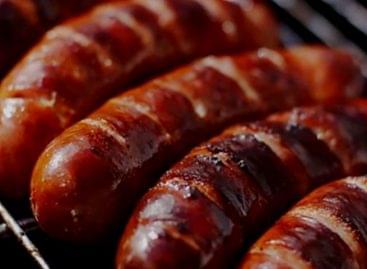 The market for grilled sausages exceeded the turnover of 4.5…
Read more >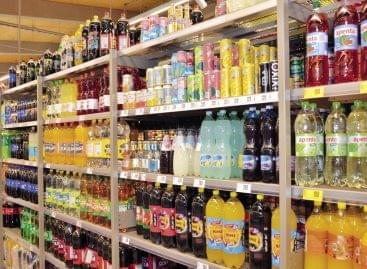 Ildikó Zubály, brand manager of Szentkirályi Magyarország told our magazine…
Read more >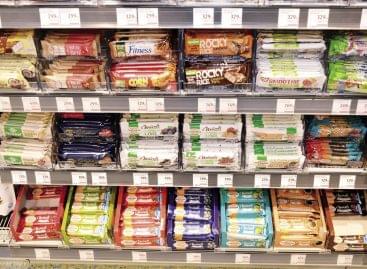 In line with global trends, free-from products are more and…
Read more >
Sorry, this entry is only available in Hungarian.
Read more >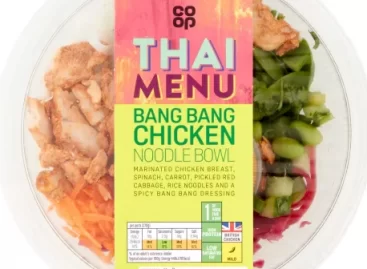 British convenience retailer Co-op has re-launched its food-to-go range for…
Read more >
SPAR Netherlands is aiming to expand its presence in the…
Read more >