The most popular pictures of 2013., I – Picture of the day
Fast food versus street artists
A street artist from Cologne is probably not the greatest fan of fast food. It is not quite legal what he is doing either: he has crossed out the hamburgers at Burger King's and McDonald's posters, and added the recipe of simple meals anybody can easily cook. He is a creative matermind, actually.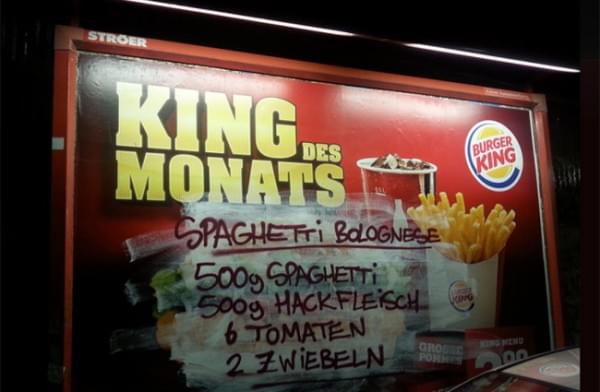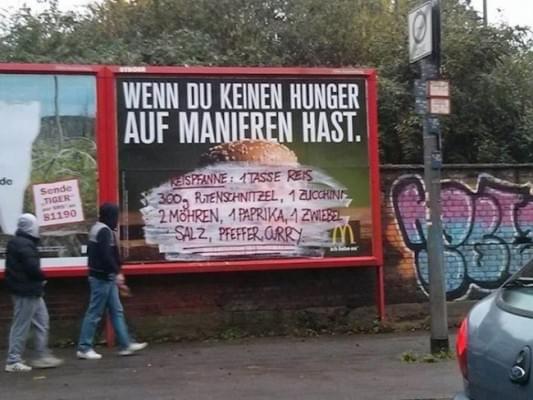 Wineglass-types
The wine for beginners infographic has the answers you're looking for. Learn the different wine styles, wine glasses and tips on tasting like a wine connoisseur.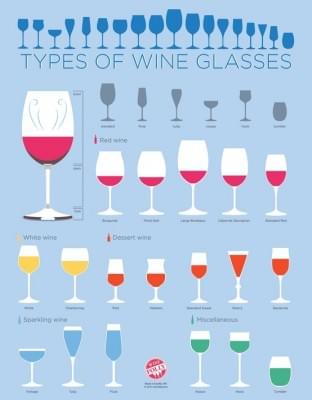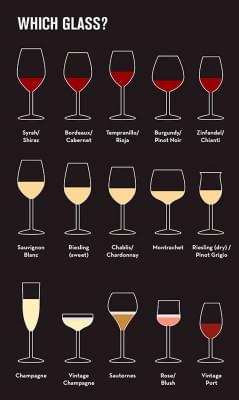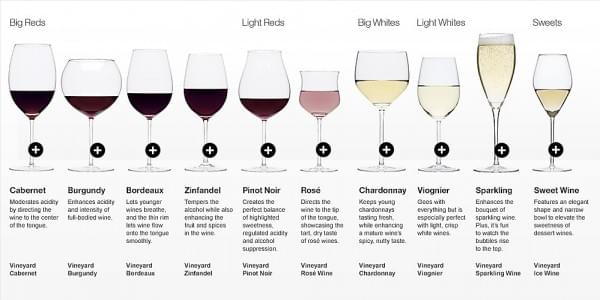 You know what it's like to be rich?
8. $69,424.37
Where: An unnamed London restaurant.
Who: 15 Olympics officials.
Big Ticket Items: A £19,000 bottle of Hennessy from 1853.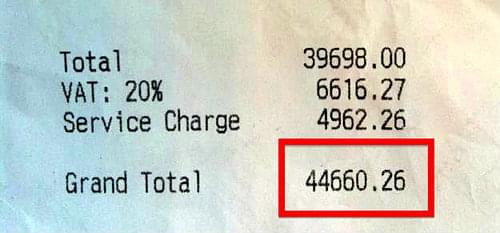 7. $105,632
Where: Cavalli Club, Dubai.
Who: Anonymous birthday partiers.
Big Ticket Items: A AED 125,000 Methuselah of Cristal.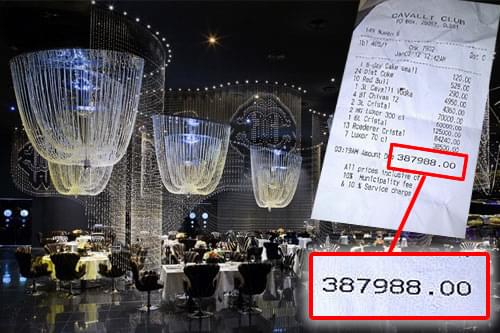 6. $111,000
Where: London's The Rose Club.
Who: Nine anonymous London bankers.
Big Ticket Items: £7,200 worth of Dom Perignon (that's six magnums), and seven bottles of something called Mahiki Coconut that cost £160 each. There was a £7,956 service charge, and they tipped an extra £10,000 on top of that.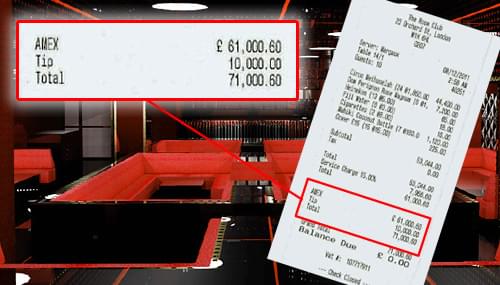 5. $132,000
Where: Nikki Beach, St. Tropez
Who: 16 Rich Kids of Instagram
Big Ticket Items: One Methusaleh and two Jeroboams of Dom, priced at €50,000 and €20,000 each, respectively.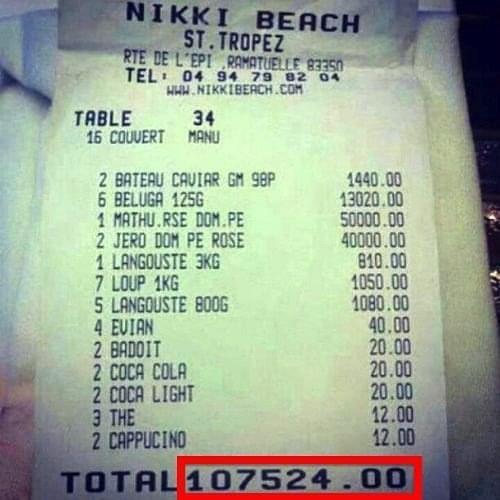 4. $135,060
Where: Chicago club Board Room.
Who: An anonymous fan of Zac Efron and Heather Graham, who were at the club.
Big Ticket Items: A Nebuchadnezzar of Armand de Brignac, AKA the Ace of Spades.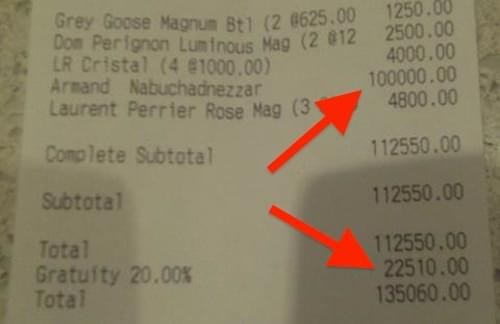 3. $156,679
Where: Shrine at the MGM Grand at Foxwoods, Mashantucket, Connecticut.
Who: The Boston Bruins.
Big Ticket Items: A $100,000 bottle of champagne.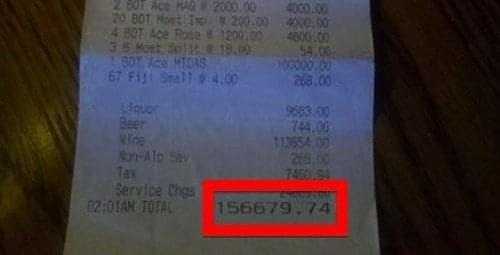 2. 189,375.98
Where:Tryst nightclub at the Wynn in Las Vegas.
Who: Unknown.
Big Ticket Items: Five $25,000 bottles of champagne, the $29,581.20 autograt.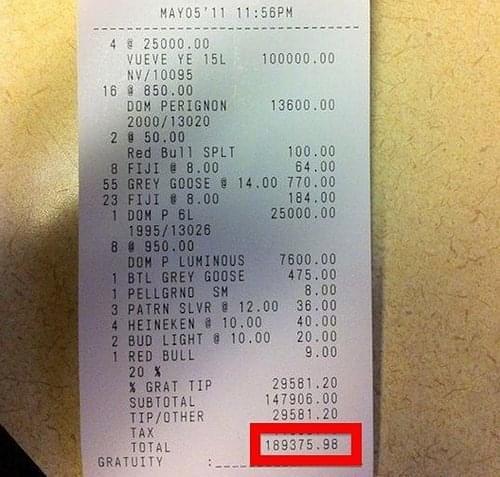 1. $323,000
Where: Playground in Liverpool.
Who: 23 year old British moneyman Alex Hope
Big Ticket Items: An Ace of Spades, 42 £3 "Pussy Shots."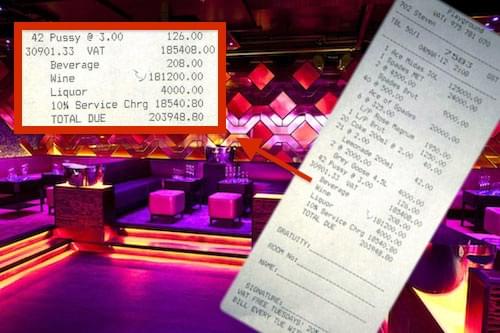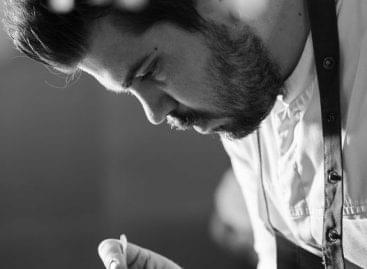 Sorry, this entry is only available in Hungarian.
Read more >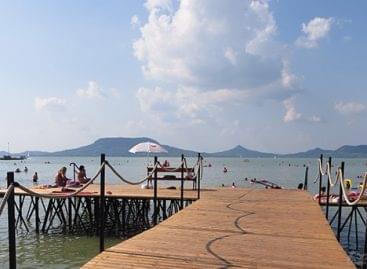 The Kisfaludy Beach Development Program of the Hungarian Tourism Agency…
Read more >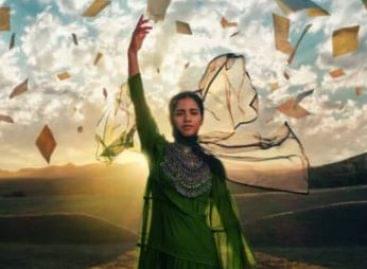 Sorry, this entry is only available in Hungarian.
Read more >